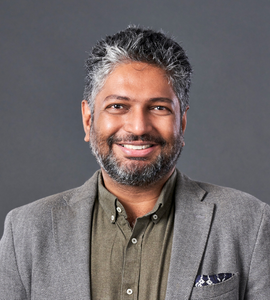 Gaurav Mishra
Director
Gaurav Mishra synergises and directs the efforts of Adfactors PR's diverse, focussed, and embedded teams in digital as Director—Digital.
Adfactors PR already has almost 200 digital professionals helping our diverse clients protect and strengthen their digital reputation through reputation audits, influencer mapping, messaging workshops, and comprehensive digital reputation programs. Our digital reputation programs include: purpose and thought leadership, customer and employee advocacy, online reputation management, and crisis preparedness and management. Our teams have capabilities in website and SEO, LinkedIn and social media, podcasts and videos, virtual events, digital-native publishers, reviews and ratings, influencer marketing, and creating 24/7 reputation dashboards.
Over a career spanning two decades, Gaurav has led digital transformation at corporations, professional services firms, and media publishers at three key levels: crafting customer-facing digital offerings, enabling these digital offerings by creating an appropriate technology and data stack, and building the organizational buy-in and behaviors to maximize the impact of these digital offerings.
Previously, Gaurav has spearheaded the digital media business at Condé Nast India; led insights, innovation, and digital for MSL at Publicis Group across Asia; and overseen national sales and marketing for Indica at Tata Motors.
Gaurav has an MBA from the Indian Institute of Management, Bengaluru. He has also been trained in Innovation Management at THNK Amsterdam and Leadership Coaching at ICF.