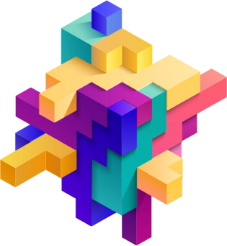 This is not my workplace, this is my own company
Arwa Husain Director
CII, Adfactors PR create NGO-focused modules on regulations, fund raising and reputation mgmt
Holistic programme to address evolving needs of not-for-profit ecosystem in India.
Adfactors PR, India's largest public relations consulting firm, today announced a series of workshops in partnership with the Confederation of Indian Industry (CII) during March and April 2022 that will address the three key pressing challenges that NGOs encounter – Decoding regulations and improving compliance, Ensuring sustainable fundraising, and Managing reputation in a digital-first world. The overall programme, christened as GO* - Growth and Outcomes, aims at supporting the not-for-profits navigate the rapidly changing and complex development ecosystem.
The tailor-made programme will focus on the three 'R's, delivered in an interactive workshop format.
- Regulation decoding and improving compliance
- Raising funds
- Reputation management
Through this programme, the not-for-profit sector will be empowered with knowledge, tools, and strategies to address the challenges it faces.
Adfactors PR Co-Founder and Managing Director Madan Bahal said, "This initiative is our humble way to empower the vast ecosystem of small, medium and big NGOs. As we enter a post-pandemic world, we want to support NGOs to ensure that these continue to be changemakers to deliver impact at scale. Through the GO* Programme, we are confident of adding value to NGOs and help those navigate a complex ecosystem."
Adfactors PR Executive Director Nikhil Dey highlighted the relevance and need for such a programme. He said, "Not-for-profits are one of the most important stakeholders in the development ecosystem to bring grassroots changes across sectors, including public relations. Adfactors PR's Social Impact Practice has always believed in doing impactful work and solving real-time problems for NGOs. The GO* Programme with CII is our latest endeavour towards this effort. We are inviting NGOs to share subjects and topics that will interest them the most."
Welcoming the initiative, CII Deputy Director General Seema Arora said, "NGOs have been the flag-bearers of social change for long. This became more evident during the pandemic when not-for-profits came in as a strong pillar of support to affected communities. Through this initiative, we aim to strengthen grassroots NGOs to build their capacities and know-how. We are confident that these workshops will be beneficial to build a sustainable NGOs ecosystem that innovates, collaborates and sustains."
About CII
The Confederation of Indian Industry (CII) works to create and sustain an environment conducive to the development of India, partnering Industry, Government, and civil society, through advisory and consultative processes.
CII is a non-government, not-for-profit, industry-led and industry-managed organisation, with over 9,000 members from the private as well as public sectors, including SMEs and MNCs, and an indirect membership of over 300,000 enterprises from 294 national and regional sectoral industry bodies.
For more than 125 years, CII has been engaged in shaping India's development journey and works proactively on transforming Indian Industry's engagement in national development. CII charts change by working closely with Government on policy issues, interfacing with thought leaders, and enhancing efficiency, competitiveness, and business opportunities for industry through a range of specialized services and strategic global linkages. It also provides a platform for consensus-building and networking on key issues.
Extending its agenda beyond business, CII assists industry to identify and execute corporate citizenship programmes. Partnerships with civil society organizations carry forward corporate initiatives for integrated and inclusive development across diverse domains including affirmative action, livelihoods, diversity management, skill development, empowerment of women, and sustainable development, to name a few.
As India marches towards its 75th year of Independence in 2022, CII, with the Theme for 2021-22 as Building India for a New World: Competitiveness, Growth, Sustainability, Technology, rededicates itself to meeting the aspirations of citizens for a morally, economically and technologically advanced country in partnership with the Government, Industry and all stakeholders.
With 62 offices, including 10 Centres of Excellence, in India, and 8 overseas offices in Australia, Egypt, Germany, Indonesia, Singapore, UAE, UK, and USA, as well as institutional partnerships with 394 counterpart organizations in 133 countries, CII serves as a reference point for Indian industry and the international business community.
Announcements
Related Announcements