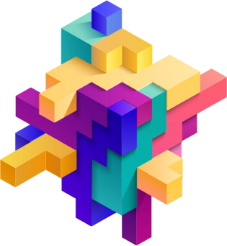 We are a young organization with a contemporary, innovative and entrepreneurial approach.
Rajkamal Pandey Group Head
Adfactors PR hosts 'Social Intelligence for Business Success' conference
Global experts in social media analytics deliberate on future global trends.
Mumbai: In a first for the Indian public relations industry, Adfactors PR organized a seminar on Social Intelligence today – featuring experts such as Thomas Stoeckle of WCG, Sam Flemming of Kantar Media CIC, and Arvind Gupta of Bharatiya Janata Party.
This conference – titled, 'Social Intelligence for Business Success: A case of three cultures' – brought together experts in the communication domain from three cultures – Europe, China and India – to discuss how businesses can leverage analytics and social media more effectively towards increased competitiveness.
As the first keynote speaker, Arvind Gupta, National Technology Head of the Bharatiya Janata Party, shared his experience of successful utilisation of digital technology to communicate with the electorate during the 2014 general elections. He explained how technology was used to understand voter behaviour at the polling booth level. Subsequently, every conceivable mass as well as micro communication techniques – including social media, phone calls, emails, webcast of election rallies, and projection of holograms – were used to reach out to them. One of the big benefits of this digital campaign was the creation of 22 lakh volunteers, he noted.
The second keynote speaker was London-based Mr Stoeckle, the Group Director Analytics of W2O Group, which has operations in the US and Europe. According to him, there are five fundamentals of media efficiency. These include: Listening (insights driven publishing platforms); Influencers (top 50 people and the top four influencers for each influencer; Language (the top five words that optimize search); Content (the stories that matter via a content curation engine); and Distribution (the channels that matter for resource allocation).
Shanghai-based Sam Flemming, the third keynote speaker and the CEO of Kantar Media CIC, described how the absence of regular entertainment in TV channels and the ban of platforms such as Facebook led to China's Netizens developing their own Social Media. The youth in China have embraced the indigenous social media in such a big way. The "unique, fragmented and dynamic" social scene is dominated by channels such as Weibo, BBS and VChat, he added.
All three keynote speakers presented emerging tools, technologies, best practices and case studies along with in-depth insights and unique perspectives from their markets.
Madan Bahal, co-founder and Managing Director, Adfactors PR, in his address to the participants, said, "As a firm, we realise the strategic importance of social media and business analytics to remain relevant and maintain our position as a market leader in the public relations industry. We are committed to enhance our social offering in the near future, and analytics will be central to this proposition. We will use a combination of methods, including expanding capacity, acquiring leadership talent from international markets, acquisitions or even joint ventures with social companies. As a tangible metric of success, I would like at least 20% of our revenue coming from social in the next two years."
Apart from these speeches, there were panel discussions featuring prominent panelists such as Kiran Khalap of chlorophyll, Santosh Desai of Future Group, Sumit Virmani of Infosys Technologies, Sujit Ganguli of ICICI Bank, Anil Jairaj of Pidilite Industries, Tejas Narvekar of Germin8, and Anant Rangaswami of CNBC-Storyboard.
Adfactors PR's Social Media practice is an emerging strategic business unit that employs 50 professionals specializing in core technology development, social CRM, social media outreach, influencer engagement, creative and content creation, search solutions and social advertising. It offers full-service digital and social engagement services to clients such as State Bank of India, Vodafone India, ICICI Bank, Aviva, and Goa Tourism amongst others.
Announcements
Related Announcements