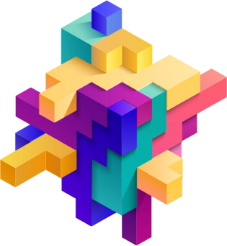 This is not my workplace, this is my own company
Arwa Husain Director
Adfactors PR wins big at Praxis 2016
Mumbai: Adfactors PR swept the Fulcrum Awards at PRAXIS 2016, winning a total of 13 awards this evening at Aamby Valley, Lonavala.
The highlight of the evening was Adfactors PR winning the 'Large Consultancy of the Year' award. Separately, the firm won 12 awards – six trophies and six Certificate of Excellence – for its campaigns out of a total of 12 categories.
Shramdaan Divas - Bringing dignity into the lives of carpenter, the firm's entry for Fevicol/Pidilite Industries was the biggest winner – bagging the top honours in the three categories of Best use of creativity, Best integrated communications campaign of the year, and Best use of community engagement of the year.
Rising like a Phoenix, Adfactors PR's case study for SpiceJet, was another big winner – snapping up three Certificate of Excellence across three categories: Issue & crisis management, Best use of evaluation & measurement, and Most impactful media campaign.
Tourism by Tourists, the entry for Goa Tourism Development Corporation, won a trophy in the Best use of content category and a Certificate in Best use of digital & social media, while The Flight from Brussels – for Jet Airways – won the top honours in the Issue & crisis management category.
Other winners included Goldilocks - My Personal Locker for Everyday Valuables! (for Godrej Security Solutions): Trophy in 'Best new product brand built through PR', StockMIND - Quest for the Best Budding Investor (ICICI Securities): Certificate in 'PR event of the year', and Aviva Early Starters (Aviva India): Certificate in 'Best integrated communications campaign of the year'.
These 13 awards apart, Hemant Batra, Senior Vice-President, BFSI practice, won an individual award as 'Consultancy Professional' in the BFSI & Corporate category.
It is also worth noting that three of the firm's client companies/representatives won top honours at the Fulcrum Awards presented by PRmoment. While Godrej Group Corporate Communications Team won the 'In house team of the year', Godrej Industries Vice-President and Head Corporate Communications Sujit Patil and SpiceJet's General Manager Corporate Affairs Ajay Jasra won individual awards in the BFSI & Corporate and Hospitality & Travel categories, respectively.
Adfactors PR co-founder and managing director Madan Bahal said, "We are truly honoured by this industry recognition. I'd like to pay tribute to our teams across the country, whose dedication and creativity is behind these awards. I must also acknowledge the profound levels of partnership we enjoy with these clients; none of these campaigns would have seen the light of day without their energy and support."
Announcements
Related Announcements