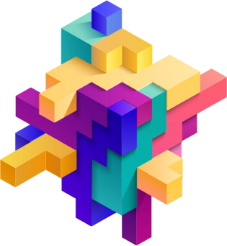 A family that unfailingly encourages one to go the 'extra mile' and provides each one of its members with uninhibited support to test new horizons.
Brijesh Kutty Group Head
January 18, 2021
Janhavi Samant
6 Reasons Why Marketers Need to Take Women's Online Communities Seriously

Women can be tough customers. Ask any vegetable vendor, grocer, saree shop owner, or any business with a predominantly female clientele. Or ask the sales team at Nykaa, Amazon, Zivame, Clovia, Jaypore, or any of the umpteen retail websites where shopping carts lay languishing because of multiple discount options and newcomer benefits on other platforms. But, contrary to the traditional view, digital retail businesses find that most women aren't more loyal customers than men are.
A report by Researchgate.com in October 2020 on several studies on customer loyalty states that:

Summarizing a perspective that men are relatively less loyal than women, a study in this report states that women, more than men, view themselves as interdependent rather than individualistic and strive to be connected to other people and society. Women typically focus on maintaining relationships and stay inter-connected with a small number of close relationships with specific individuals (relational interdependence).
In simple words, this is to say that women are often more loyal than men to individuals (their vegetable vendors, jewellers, tailors, fashion designers, event managers) but less loyal to big companies (retail websites, telecom operators, big brands, etc.).
This also reflects all purchase decisions that women make and their behavior on social media in general. An article on stellar.edc.org focusing on gender issues in online communities makes a few pertinent points. First, physical distance from peers felt by women leads them to explore new technologies to reach out to others. But much like the real world, the environment in traditional internet forums proves to be rather hostile to their interests and discussions. Therefore, the article argues that women strive to create their own women-friendly or women-only spaces that will be safe and conducive to honest conversations.
In India, women-only online communities seem to prove this very point. Contrary to their subdued behavior on individual social media handles, Indian women seem to be very vocal in women-only online communities.
In my observation, some of the reasons are:
In most mixed-gender discussions, men often tend to dominate the narratives. This in turn, discourages women from actively participating and vocalizing their thoughts publicly.

In most cases for women, selfies and pictures get more likes than serious text posts about their lives or politics. This further discourages women from actively posting what they like.

Women often find it difficult to share many of their concerns – emotional and physical – openly without being judged.



In the given context, online communities often become a safe space for women to discuss everything from their mothers-in-law to kids' education, from menstrual concerns to sexual and health issues, from work-life- balance to shopping matters. To refer to customer loyalty, women feel more connected to such safe groups and guide their purchase decisions.
Here are six reasons why marketers need to take online women's groups more seriously:
1. Women are primary decision-makers
Although the man of the house may pay for it or sign on the dotted line, women often make the decisions. Most times, women pay for purchases as well. Right from what groceries to buy to what household appliances, furniture, to school admissions and real estate, all the categories where marketers aim sales efforts at men, it is usually women who are the catalysts in starting the buying cycle.
One often spots requests for gynaecologists, homoeopathic doctors, coaching classes, school admissions, salons, and kitchen product reviews. For instance, "Hi, I have been wondering about the Wonderchef handy chopper. Can anyone tell me if it is worth the cost?" or, "Hi, has anyone used the slow pot cooker? Any experiences you want to share?" These posts' answers often help women decide whether to buy a particular product or service and which brand to choose.
2. Women need validation that what they are doing is correct
For most women, given the societal pressure to always do right by the family, they often seek assurance that their decisions are accurate and that other women approve. This means that women often post their choices to go/opt for a particular product or service or decision before they do it, to know that other women in the community are okay with it.
This increases inter-dependence among the group (because everyone is invested in that decision) and reduces the feeling that one might be judged for taking the wrong decision. So, for example, if one woman wants to try out a Pediasure nutritional supplement for her child, she will wait to ask other sets of moms and use it only if they are happy with their experience.
3. Women are more likely to do something if their entire group/community is doing it
A simple thing like wearing a black saree on Makar Sankranti or posting the #BlackandWhiteChallenge or a #SareeChallenge selfie, women often deliberate less individually when deciding together.
4. Women look for experiential proof or reviews of products
As parents, we want to send our kids to a school where a trusted friend's kids go. We see this as buying a new flat in a new residential society or buying a new lipstick or yoga class. Women are often foremost in seeking common friends and relationships to give a positive review for that product or service.
5. Women want quick information
When the man of the house might be stretched out reading the morning papers, women are often busy with the household's breakfast and tiffin. Most of them don't even get the opportunity to go through the papers or news links. At most, they get to catch the news links that their friends have posted on WhatsApp or FB in the afternoon.
It is not an exaggeration to say that women often want time and therefore consume only relevant information. This means that your long, long text blog posts are way behind on her reading list. What catches her attention is quick videos and succinct posts (make-ups, dressing, accessories, health facts, exercise tips, recipes, product reviews, etc.). Much of this content is in regional languages and Hindi.
6. Women seek value in their choices
Almost all posts and queries seen in online communities reveal that women look at the value a product or service provides rather than just its price. This value could be the ease and convenience of using the service, the time saved, the prestige inherent in the purchase, and the number of people benefitted (underprivileged kids taught, cruelty-free, eco-friendly, or sustainable products, etc.) due to the purchase. The more the perceived value and number of reasons for buying, the more a woman will lean into buying the product.
As observations, these may be nothing much. But considered collectively, it shows that marketers need to think of more innovative and layered ways to engage with women individually and influencing them as groups, look at their specific needs for value, experience, and affirmation in their purchase decisions.
Published by Janhavi Samant
Janhavi Samant is a former senior journalist with around 19 years of experience in editorial and branded content with the leading media houses in the country like MiDDAY and Jagran, TOI, HT and Lokmat. With a staunch belief in the future of innovative content in the digital universe today, Janhavi made a foray into content marketing with Adfactors PR, the country largest PR and digital marketing agency, as a Group Head.

November 29, 2016
Roger Darashah

June 29, 2017
Roger Darashah

March 27, 2017
Roger Darashah