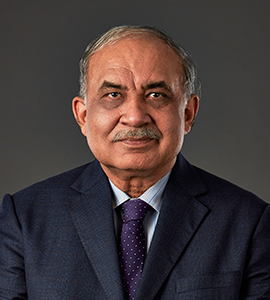 Arun Ohri
Director
Arun Ohri is part of the senior management team at Adfactors PR. He works in the capacity of Director and supervises the capital market and transactions vertical.

With a career spanning three decades of professional experience in multiple verticals, including research, product conceptualisation, sales, marketing and project planning, he is an indispensable part of the Adfactors team.

Arun brings his domain expertise in financial marketing with a remarkable two-decade-long experience with leading mutual funds. His strengths are multidimensional - from business development to marketing communication driven by business analytics in the stringently regulated environment of capital market transactions. He has donned many hats throughout his career. He has been a part of multiple teams responsible for conceptualising the launch of diverse financial vehicles, right from their inception to successful execution.

Arun Ohri is an engineer with an MBA in finance and marketing. Starting his career at a leading market research company in India, his passion for research and reading is undying.