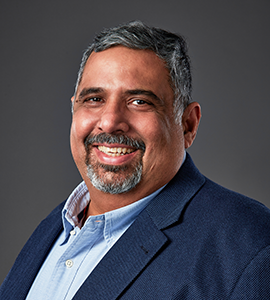 Percy Dubash
Director
Percy Dubash is a significant member of the senior management team at Adfactors PR, serving in the capacity of Director. He heads the corporate and sports practices at Adfactors PR.

Over the last two decades, Percy has collaborated with some of the leading corporate houses in India, such as the Mahindra Group, Jet Airways, Larsen & Toubro, Vedanta, and Adani. He played an instrumental role in driving the public relations campaign to create India's first professional sporting league, the Indian Premier League (IPL). Percy's strengths lie in investor relations, crisis communications, issue analysis and business continuity planning.

With an impressive track record of driving brand strategy, product communications and nurturing teams, Percy brings a strong vision and passion for doing it right, with an entrepreneurial mindset. Percy has been integral in outlining Adfactors PR's strategic direction, fulfilling its vision, achieving targeted growth and developing new lines of business.

Percy Dubash is a post-graduate in business administration. Prior to public relations, he had a 10-year stint as an auto analyst in leading business media..