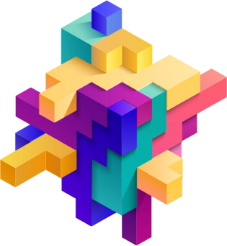 We are a young organization with a contemporary, innovative and entrepreneurial approach.
Rajkamal Pandey Group Head
Adfactors PR launches accelerator programme for 150-strong campus batch of 2021
The 9-month long programme in partnership with SCoRe will focus on four key areas of professional excellence.
Mumbai, July 5, 2021: India's largest PR firm, Adfactors PR, has launched an accelerator programme to fast-track its more than 150 new campus hires of 2021. The training programme has been co-created by School of Communications & Reputation (SCoRe) and the Learning & Development team at Adfactors PR.

The 2021 batch of 150 campus recruits are drawn from diverse disciplines of higher education such as engineering, and management studies in healthcare, finance, marketing, business analytics, public policy, and communication. The engineering graduates come from a host of disciplines, including computer science, automobile, civil, mechanical, and bio-medical.

This accelerator programme is consistent with Adfactors PR's high focus on learning, development and upskilling of the entire organisation.

The objective of this first-of-its-kind initiative will be to empower 150-plus campus recruits and help them transition into the role of PR consultants. The training will help them acquire the skills, practices and toolkits necessary to excel in the rapidly evolving PR consultancy environment. The training content comprises aspects of data analytics, content strategy, digital media, and stakeholder management with an extensive focus on professional & interpersonal skills.

Adfactors PR Co-founder and Managing Director Madan Bahal said, "At Adfactors PR, professional development begins where the University leaves. We want these highly qualified youngsters to attain their potential in our organisation as seamlessly and quickly as possible. With continuous learning, we want to fast-forward the professional growth of our young recruits into early leadership roles."

On the partnership with SCoRe, Bahal added, "SCoRe has immense knowledge and experience of the evolving professional needs in the PR business. We have been recruiting some very high-quality talent from the institute over the years. The institute's ability to groom budding talent is very thorough."

Hemant Gaule, Dean of SCoRe, said, "A training such as this is a need of the hour in the PR business, especially for organisations that want the best for and from their younger employees. We have been working closely with the HR team at Adfactors PR to design a training that is holistic and cutting edge. We look forward to working with the young trainees and help them maximise their potential."

The training programme, in addition, will comprise Knowledge Sessions with external stakeholders, including leaders of corporate communications from various industries, media, digital experts, and social sectors. Trainees will also get one-on-one counselling sessions with mentors of SCoRe.
Announcements
Related Announcements