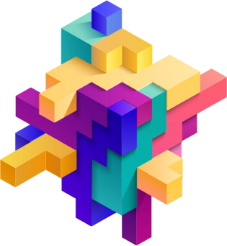 Adfactors PR gave me an audacious goal, taught me to stretch my skills, and build my core qualities – it is my first home!
Shenaz Sayed Account Director
Adfactors PR picks up 15 awards in one day!
Mumbai/Delhi: Adfactors PR collected nine awards — three Gold, two Silver, and four Bronze — at the inaugural PR Awards India 2019 held at the Royal Western India Turf Club in Mumbai on October 17.

Separately, we also won six metals — including one Gold — at the 4th edition of Digies Digital Awards 2019 held at Le Méridien, Gurugram, the same day.

At PR Awards India 2019, Confederation of ATM Industry (ATMaraksha, the CATMi way), Indian Medical Association (United to End TB), and Senco Gold and Diamonds (We are Sparkles) took home two metals, including one Gold, each.

Here is a breakup of the 15 wins at the two Awards.
PR Awards India 2019
No.
Client
Campaign
Category
1
Confederation of ATM Industry
ATMaraksha, the CATMi way
Public Affairs (Gold),
Influencer Marketing (Silver)
2
Indian Medical Association
United to End TB
Public Education (Gold),
Healthcare: Ethical (Bronze)


3
Senco Gold and Diamonds
We are Sparkles
Consumer Launch (Gold)
4
Honda Motorcycle and Scooter India (HMSI)
Of Pillions and Votes
Corporate Social Responsibility (Silver)
5
Child Rights and You
Celebrating the Yellow Fellow
Non-Profit (Bronze)
6
Mahindra Group
Wings for our Girls
Best Use of Broadcast/Video (Bronze)
7
Goa Tourism
Of the Tourists, for the Tourists, by the Tourists
Influencer Marketing (Bronze)
Digies Digital Awards 2019
No.
Client
Campaign
Category
1
Indian Medical Association
United to End TB
Best Use of Podcast (Gold)
2
Mahindra Group
Wings for our Girls
Best CSR Campaign (Silver),
Best Use of YouTube (Bronze)


3
Goa Tourism
Of the Tourists, for the Tourists, by the Tourists
Best Use of User Generated Content (Bronze)
4
Child Rights and You
Celebrating the Yellow Fellow
Best Use of Hashtags (Bronze)
5
Singapore Tourism
Unveiling the Real Singapore
Best Use of YouTube (Bronze)
Announcements
Related Announcements