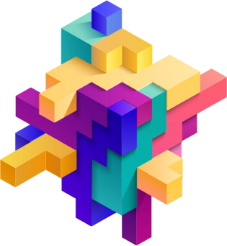 A family that unfailingly encourages one to go the 'extra mile' and provides each one of its members with uninhibited support to test new horizons.
Brijesh Kutty Group Head
Adfactors PR, upGrad team up for training 300 PR professionals in Digital mktg, comms
Phase 1 of 9-month Post-graduate program to be completed by June 2020.
Mumbai: India's largest PR firm Adfactors PR has signed a MoU with leading education company upGrad to train 300 of its client-servicing employees in a post-graduate certification program on digital marketing and communications. The core program has been designed by experts from MICA, India's premier marketing focused B-School, with additional modules co-created with Adfactors PR, for PR professionals.
The objective of this transformational initiative is to foster a 360-degree digital ecosystem-readiness within the firm by building a deep understanding of social media, online reputation management, multimedia content capabilities, content marketing, digital analytics, campaign planning, and digital crisis management skills.
While the first batch of over 100 employees, drawn from the Delhi and Bengaluru offices of Adfactors PR, have already started their training, two other batches of 100 each will start from 16th August and 1st October, respectively. The course will have participation across levels from Account Executives to Vice-Presidents.

The entire program is funded by Adfactors PR for all its employees. The Phase 1 of this program, to be completed by June 2020, will be followed by Phase 2, where the remaining 300 client-servicing executives will complete this training.
upGrad Co-founder & Managing Director Mayank Kumar said, "Adfactors PR's endeavour is the largest digital transformation initiative that we have seen from a non-IT company. This unique enterprise partnership fits in wonderfully with upGrad's own vision that in an ever-changing industry, professionals need to continuously upskill themselves in order to stay relevant. We are extremely happy to see that a new-age PR firm is also committed to a similar goal."
Adfactors PR Co-founder and Managing Director Madan Bahal said, "As India's leading PR firm, we have to be future-ready to meet the evolving needs of our clients. For our employees, such comprehensive education will serve as a bridge to migrate to the digital future. By March 2021, we expect every single employee of the firm to have post-graduate capabilities in digital marketing and communications."
Bahal adds "We chose upGrad as our digital training partner after a comprehensive evaluation exercise. We found the course best in class from the options available – contemporary and enriched by industry expertise. The upGrad enterprise team was very helpful in successfully launching this program tailored to our needs.
The course will allow learners' unparalleled guidance from key industry experts, dedicated student mentors and engaging interactive activities with peers at special offline base camps, and a chance to network with 2,000-plus digital marketers and experts. It entails a structured curriculum of 8-12 hours of learning modules per week for each course.
MICA, Chairperson – Online Programs, Dr. Anita Basalingappa said, "Continuous updating of knowledge and skills is a given in today's times. We at MICA look forward to enabling more such partnerships in collaboration with upGrad".
Announcements
Related Announcements