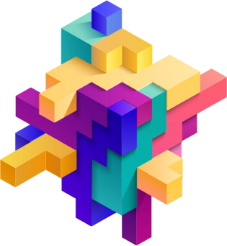 Adfactors has given me the freedom to think, be creative, and opportunities to learn.
Nikhil Mansukhani Account Director
Adfactors PR wins communications mandate for India Fintech Festival
Mumbai: Public relations consultancy, Adfactors PR has won the PR mandate for India Fintech Festival (IFF) fintech event – scheduled to be held in Mumbai on March 4-5, 2020.

Adfactors PR, which has market-leading practices in financial services and the fintech domain, won the mandate in a multi-agency pitch.

Backed by the Maharashtra government, IFF will see participation from more than 5,000 delegates from over 25+ countries comprising 500-plus fintech startups, regulators, key financial institutions, tech companies, government officials, industry bodies, students, and corporates. IFF is a collaboration of Mumbai Fintech Hub (MFH) and FinTech Convergence Council (FCC).

FCC Chairman Naveen Surya said, "We are pleased to partner Adfactors PR. Together, we will devise the communications strategy for IFF, showcase new opportunities in the fintech industry, and make the event engaging and relevant to all our stakeholders."

"Adfactors PR's expertise and deep understanding of the fintech industry makes the consultancy an excellent partner for this mega event," said Suniti Nanda, Fintech Officer, Government of Maharashtra, said.

Adfactors PR Co-Founder and Managing Director Madan Bahal said, "The opportunity to work for a marquee fintech event such as IFF presents an exciting opportunity for us. The mandate, which comes at a time when the Indian fintech market is expected to touch $31 billion in 2020, will deepen our learnings and leadership in the world's third-largest fintech ecosystem. We look forward to serving the communications needs of fintech companies in their evolution journey and add value to a rapidly transforming industry."

India Fintech Festival is supported by Digital India, Ministry of Electronics and Information technology, NITI Aayog, National Payments Corporation of India, Invest India, World Bank, UN Capital Development Fund, and industry partners such as FICCI and NASSCOM. The program is being managed by MEDICI. Heads of Fortune 100 companies and leading fintech firms are expected to speak at the event.
Announcements
Related Announcements