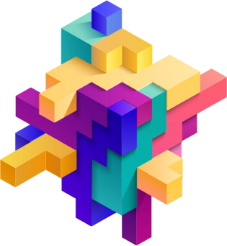 The wisdom of an elder and the spirit of a youngster – that's Adfactors PR for me.
Snigdha Nair Vice President
Adfactors PR Wins the Public Relations Mandate of Eveready India
Eveready India Industries Ltd., a leading battery, flashlights and lighting products manufacturer with a legacy of more than 100 years – has awarded its public relations mandate to Adfactors PR. Eveready is not only the No. 1 battery brand in the country but also holds >50% market share in the category.
After a competitive selection process, Adfactors PR emerged as the chosen public relations partner for Eveready India to partner the company in its transformation journey as well as re-invent an iconic brand making it relevant & contemporary to the younger audience. Under the mandate, Adfactors PR will provide strategic counsel, media relations, influencer engagement and services.
"We are thrilled to appoint Adfactors PR as the communication partner for Eveready. It is essential for us to be more visible amongst our target audience and to let our consumers know that we are more than just batteries." said Mr Anirban Banerjee, Senior Vice President & Business Unit Head – Battery & Flashlight. "Given the strategic expertise of Adfactors PR we intend to further strengthen our brand position & recall as well as scale up the arc of influence among key opinion leaders, media and Gen-Z cohorts for our overall business. It is especially important to shape the stories of various new launches, including a state-of-the-art range of Rechargeable Flashlights, Ultima Alkaline Batteries, Coin Batteries, Instacharge Emergency LED bulbs and more."
Adfactors PR Chief Executive Officer Nijay N. Nair asserted: "As portable energy and smart lighting solutions gain importance, it is an appropriate moment for Eveready India to harness the tremendous power of public relations to expand its footprint. With our pan-India presence, Adfactors PR is well-placed to turbocharge Eveready's communications campaign and ensure its products gain greater popularity across geographies. Brand Eveready will now build on its glorious century-long legacy and will reach even greater heights over the coming years. We are delighted to take on this mandate."
About Eveready Industries India Ltd.
With over a century-old legacy, Eveready India is the leading battery, flashlight and lighting products manufacturer. The company is a market leader in the organized Flashlights category as well as in the batteries category, where it has a market share >50%. Additionally, Eveready India has a diverse product portfolio that includes consumer and professional lighting solutions, along with electrical accessories. Today, the company's products are sold in over 4 million outlets Pan-India, while operating 6 manufacturing plants with a sizeable 5000+ town direct distribution network.
Eveready India is more than just a company, becoming a part of life for many Indians since 1905 when the journey first began. In 1934, Eveready Industries India was incorporated which soon developed as the leader in the dry cell batteries sector. With time, the company earned its name and the brand etched a place in the consumers' hearts within and outside India.
Keeping innovation at the heart of its operation, Eveready India commands an R&D facility, approved by DSIR (Department of Scientific and Industrial Research), Ministry of Science and Technology, Government of India. The manufacturing facilities of the company are equipped with globally recognized technology platforms along with the best-in-class standards on quality (ISO 9000), rapid adoption of technology and best environmental practices (ISO 14000).
Announcements
Related Announcements