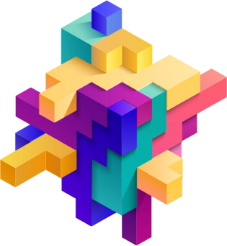 The wisdom of an elder and the spirit of a youngster – that's Adfactors PR for me.
Snigdha Nair Vice President
Volkswagen Passenger Cars India awards PR mandate to Adfactors PR
Volkswagen Passenger Cars India has signed India's largest public relations firm, Adfactors PR as its new communications partner.
As part of the new mandate, which becomes effective April 1st, 2023, Adfactors will deploy the full breadth of its expertise from media relations, corporate reputation, crisis communications to strategic communications, social impact and digital services for Volkswagen.
Mr. Abbey Thomas, Head of Marketing & PR, Volkswagen Passenger Cars India, said, "We are delighted to welcome on board, Adfactors PR as our new communications partners. The auto industry is currently experiencing dynamic shifts and we are glad we can count on a proven and dependable partner like Adfactors PR to help us navigate this ever-changing environment."
Adfactors PR Director Percy Dubash, said, "Volkswagen is a marquee brand that has established a reputation for setting new standards in innovation, engineering excellence, safety and sustainability. This mandate is thus a big win for us and I am confident it will make a fine addition to our already-extensive mobility portfolio."
Adfactors PR established its dedicated mobility practice in 2021 to offer a full suite of public relations services across the automotive, aerospace, railways, roadways, maritime and inland waterways, and micro-mobility verticals. Its area of strategic focus also includes burgeoning sectors such as electrification, sustainable transport solutions, battery management and companies offering Mobility as a Service (MaaS).
Built on the principal tenet of domain expertise, the mobility team's members are drawn from a range of disciplines, including journalism, marketing, digital, equity research, communications and ESG consulting.
About the Volkswagen Brand
Volkswagen, a leading carmaker in Europe, sells its broad model range, from the Up! to the Touareg, in more than 150 countries worldwide. The brand, globally, is forging ahead consistently with the further development of automobile production. E-mobility, smart mobility and the digital transformation of the brand are the key strategic topics for the future. In 2019, the brand unveiled its first-ever e-mobility offering ID.3, for the European market, based on Volkswagen's MEB platform.
In India, Volkswagen currently offers the Taigun, Tiguan and the new Virtus. With five-star safety ratings for adult and child-occupant protection from Global NCAP, the Volkswagen Taigun is India's safest SUVW. The Volkswagen Virtus, too, has received a five-star GNCAP safety rating for adult and child occupant protection, making it one of the safest sedans in India.
Announcements
Related Announcements