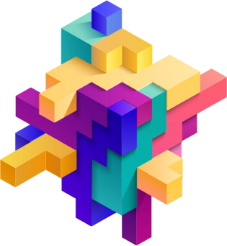 This is not my workplace, this is my own company
Arwa Husain Director
Adfactors PR trains 1,000-plus employees in ChatGPT, AI tools
Continuous learning is a core value at Adfactors PR. The firm is one of the leaders in learning & development investments among its global peers.
Adfactors PR, India's largest Public Relations firm, has completed training over 1,000 employees in the application of ChatGPT and other Artificial Intelligence (AI) tools relevant for research, analytics and content-creation. The training was completed in 30 batches spread across Mumbai, Delhi and Bengaluru over the last 45 days.
This endeavour – of empowering every single partner with the practical knowledge of harnessing AI in day-to-day Public Relations consulting – is perhaps a first-of-its-kind initiative by a PR firm in the region.
The training programme was curated and executed in consultation with the School of Communications and Reputation (SCoRe), an education and research institute for public relations.
The course curriculum included use of generative AI tools such as ChatGPT, Perplexity, Midjourney 5, and many others to conduct research, analyse data and create various types of content using training and prompt engineering.
Adfactors PR Co-Founder & Managing Director Madan Bahal said, "As a market-leading firm it is our duty to train our people with the latest techniques and tools on the digital frontier. Our clients must be assured of the best counsel and execution capabilities powered by disruptive AI tools such as ChatGPT. We plan to pursue this as a continuous learning programme as the relevant AI tools are rapidly mutating."
Hemant Gaule, Dean, SCoRe, commented, "Over the past few months, Adfactors PR and SCoRe have been constantly discussing the power of AI and its implications on how PR was practised. With an upsurge of updates in the GPT model and solutions built on it, we realised the implications were transformative and critical, and it was now imperative to act on it. With proficiency in GPT, these PR professionals will be able to effectively use their time and provide real-time insights and suggestions tailored to their clients' specific needs."
Announcements
Related Announcements