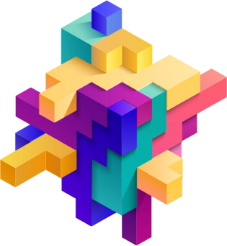 This is not my workplace, this is my own company
Arwa Husain Director
Adfactors PR is SABRE Asia-Pacific Corporate-PA Consultancy 2018, wins 6 Gold
Singapore: Adfactors PR has won the prestigious SABRE Asia-Pacific Corporate-PA Consultancy of the Year, instituted by The Holmes Report.
This is the first time that Adfactors PR has won the award.
Explaining the reason for conferring the title, The Homes Report writes, "Long regarded by Indian market watchers as the best corporate and financial specialist in the market, Adfactors has diversified its offering to a remarkable extent in recent years, helping it to net the $5m Tata mandate from Edelman in the year's biggest account shift." The website adds, "The mammoth Tata assignment was just one of number of big wins in 2017, with others including Essar Group, Apollo Hospitals, Samsung India, ACC Ambuja, Bajaj Electricals."
Earlier in 2016, the firm had won the SABRE Global Corporate PR Agency.
This is the third Agency of the Year (AoY) award for Adfactors PR in CY 2018 after Public Relation Council of India (PRCI) and PR Awards Asia conferred the consultancy with similar awards in March and June, respectively.
Separately, at the Singapore event, the firm won six Gold for campaign excellence. Here are the details.
| | | |
| --- | --- | --- |
| No | Campaign | Client |
| 1 | When Jailbirds Sang | Godrej Locks |
| 2 | Just laugh, SING and be secure | Godrej Security Solutions |
| 3 | Batting for a lower GST | OYO Rooms |
| 4 | A Green Goodbye | Vodafone |
| 5 | With Ayyappa's blessings, Vodafone protects children | Vodafone |
| 6 | Better Half's Bitter Truth | Nova IVI |
Adfactors PR was one Gold short of the most-awarded consultancy at the event.
The win of six Gold is the highest-ever in the history of Adfactors PR. The campaign, 'When Jailbirds Sang', also made it to the Global top 40 campaign list of The Holmes Report.
In CY 2018, the firm has so far won 34 awards for campaign excellence, including 11 Certificates of Excellence at SABRE South Asia.
Announcements
Related Announcements