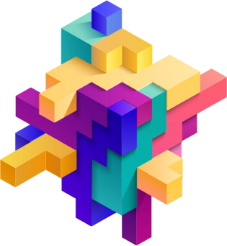 Great team, great insights, logical plans and effective execution. That's Adfactors PR for us.
Ashish Ahuja VP – Corp Communications, Hinduja Group
Adfactors PR launches IPO Nurture™ A unique offering for companies planning an IPO
Mumbai: Adfactors PR, India's leading corporate & financial PR consultancy today announced the launch of IPO Nurture™, a unique offering aimed at companies planning an Initial Public Offering (IPO) in the near to mid-term future.
IPO Nurture™ is a comprehensive program designed to optimize value from the IPO process. The key elements of the program include enhancing corporate reputation, and outreach programs targeting the universe of financial intermediaries and opinion influencers. The program also includes a series of workshops and orientation programs to equip the management with skills to successfully navigate the communications challenges in the IPO process.
Announcing the launch, Madan Bahal, Managing Director, Adfactors PR said, "IPO Nurture™ will be especially useful for promoters and managements aspiring to tap the capital market for the first time, irrespective of the size of the IPO. Companies often dilute value by approaching the market under-prepared in terms of the desired public profile and the ability of the management to face public scrutiny. IPO Nurture™ is also designed to support the company's various strategic initiatives enroute to the IPO like private equity, M&A, restructuring and attracting competent partners and consultants on board."
IPO Nurture™ will be driven by specially created teams drawn from diverse backgrounds, including corporate & financial communications, crisis communications and corporate training. The orientation workshops will also draw on the expertise of a panel of external consultants from various disciplines.
"The IPO is a transformational journey for the company. It is a rigorous process and requires careful planning and execution at all stages. We are confident that IPO Nurture™ will deliver immense value to companies in successfully managing this transformational journey," says Arun Ohri, Director of the IPO Nurture™ program at Adfactors PR.
About Adfactors PR
Adfactors PR Pvt Limited is one of India's top two consultancies and the leader in corporate and financial PR. The company services over 200 clients which include some of the largest corporates and financial institutions, both Indian and multinational. The company has been a leader in the IPO and transaction space since its inception in 1997. During this period, the consultancy has managed most of India's landmark IPOs and transactions. The company has a presence in 40 cities in India which include all stock market centres, all key state capitals as well as media centres.
Announcements
Related Announcements