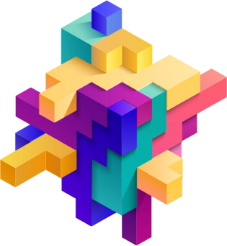 This is not my workplace, this is my own company
Arwa Husain Director
Adfactors PR recognised as Global Financial Consultancy of the Year at The Holmes Report Global Summit 2015
Miami/Mumbai: Adfactors PR, India's largest public relations firm, was recognised as the 'Global Financial Consultancy of the Year for 2015' at The Holmes Report Global Public Relations Summit. The Holmes Report is the most respected platform of the international public relations industry and a leading source of news, trends and events for PR professionals.
Adfactors PR won the coveted title against competition from a set of finalists, which included several leading financial PR firms from the US, Europe and Australia. This is the first time that an Indian PR consultancy has been selected for the top global honours.
Separately, the firm's PR campaign 'Banking Giant SBI Wins Over Indian Millennials' (client: State Bank of India) was ranked among the top 40 global public relations campaigns conducted during the period under review.
The Holmes Report website says that these 40 campaigns were selected by a global jury out of more than 5,000 entries submitted from over 60 countries around the world. These campaigns were described as "the elite of the elite" by The Holmes Report – representing best practices in categories ranging from social media to social responsibility, and from public affairs to employee communications.
Madan Bahal, co-founder and Managing Director of Adfactors PR, said, "The recognitions are a testimony to the trust of our clients and the outstanding work by our teams. It is a milestone event that will inspire us to get better and enhance our relevance in a fast-changing world."
Mr Bahal has himself been featured in PRWeek's Global Power Book, which lists the who's who of the international PR world, earlier in June 2015.
The recognitions today represent a high point in a series of awards won by the firm in the last few months. In September 2015 , Adfactors PR was adjudged the 'Asia-Pacific Financial Consultancy of the Year' by The Holmes Report. Prior to that, the firm was recognised as the 'South Asia Agency of the Year' by PRWeek Asia in June 2015, 'South Asia Agency of the Year' by Campaign India in December 2014, and 'Indian Consultancy of the Year' by The Holmes Report in September 2014.
Besides these, through 2015, the firm has won over 30 awards for its client-campaigns at various international and national industry excellence awards, another record by an Indian firm.
Announcements
Related Announcements