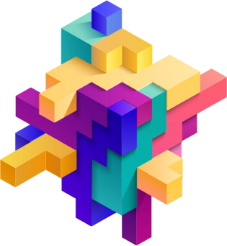 The wisdom of an elder and the spirit of a youngster – that's Adfactors PR for me.
Snigdha Nair Vice President
Global Fintech Fest awards PR mandate to Adfactors PR
Global Fintech Fest (GFF) 2023, billed as the world's premier fintech conference, has awarded its public relations mandate to Adfactors PR, India's leading public relations consultancy. GFF 2023 is scheduled on September 5-7, 2023, at the Jio World Centre in Mumbai.
The Global Fintech Fest 2023 (GFF23) is supported by the Ministry of Electronics and Information Technology (MietY), the Department of Economic Affairs (DEA), Government of India, the Reserve Bank of India (RBI), and the International Financial Services Centres Authority (IFSCA) and is organized by the National Payment Councils of India (NPCI), the Payments Council of India (PCI) and the Fintech Convergence Council (FCC).
The primary goal of the conference is to showcase the pivotal role of fintech and start-ups in driving sustainable global advancement through a comprehensive view of its transformative potential.
Importantly, GFF aims to emphasise the transformative power of fintech in fostering sustainable global progress. The event will witness a wide range of participation from local as well as global policymakers, government officials, regulators, industry leaders, banks, companies, and fintech pioneers. With an impressive line-up of 13 Tracks, 50-plus workshops, participants from more than 125 countries, and over 500 exhibitors, the three-day event promises to deliver valuable insights and experiences. The event is projected to attract 40,000 participants over the course of three days.
Nijay N. Nair, Chief Executive Officer of Adfactors PR, stated, "Over the last decade, fintech has taken significant strides in transforming the global financial services industry and is projected to reach $1.5 trillion globally by 2030. The impact is perhaps more profound in India where a young digitally connected & tech-educated population embraces and quickly adopts a digitally enabled financial ecosystem. This may well be a decade of reckoning for India with several forces driving the convergence of Finance & Technology. India, therefore, hosting the Global Fintech Fest is opportune. As a market leader in reputation management consulting for BFSI and a slew of new-economy and frontier technology businesses; Adfactors PR considers it a privilege to be chosen as a partner for this event that promises to leave a lasting impact on the global fintech ecosystem."
With strong support from influential entities and a diverse participant base, the event is poised to deliver unparalleled insights and opportunities for the fintech industry.
Announcements
Related Announcements