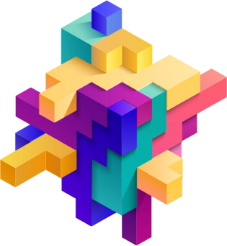 This is not my workplace, this is my own company
Arwa Husain Director
Goa Tourism's Digital Marketing Campaign Bags Gold at Direct Marketing Association CreatEffect 2016
Panaji: Goa Tourism's media effectiveness in the Travel and Hospitality Category has bagged a Gold at the 2016 DMAi CreatEffectAwards, deemed the most prestigious and important honour for a tourism board in India.
The Gold Award comes for an aggressive digital and social media campaign run by official PR Agency of Goa Tourism; Adfactors PR entitled 'Tourism by Tourists.' This campaign was a strong contender in the category of Travel and Hospitality at the DMA CreatEffect Awards where it walked away with glittering honours.
DMA ECHO CreatEffect Awards is among the most prestigious direct and digital marketing award competitions.
The digital campaign saw the harnessing of the creativity of people touring Goa and then re-purposing their content – pictures, videos and blogs – in promoting Goa as a 'must-visit' destination. Towards this, the PR firm partnered more than 500 amateur photographers (through crowd-sourced Instagram activity: #PickMyGoaPic), more than 100 bloggers, and 30 YouTube content creators.
The firm also liaised with influential social media users, international travel writers, the local people of Goa and journalists contributing to online travel magazines.
The fans/followers of Goa Tourism across social media platforms increased manifold, thanks to the campaign. While fans in Facebook quadrupled (1,24,471 to 5,10,641), followers tripled in Twitter (6,214 to 18,911) and doubled in Instagram (6,511 to 13,047).
Thanks to the overwhelming support by the tourists, the Klout score – numbers that denote popularity on Social Media – jumped up from 63 to 74 (Goa Tourism has the highest Klout score among all tourism boards in India), while the Facebook Review rank rose from 4.2 to 4.6 (Currently, Goa Tourism is tied first among tourism boards in India). travHQ has rated Goa Tourism as the fastest growing travel brand on Social Media.
Hon'ble Minister for Tourism, Govt. of Goa, Mr. Dilip Parulekar, has expressed delight over the top honours bagged by Adfactors PR for Goa Tourism endorsing the efforts made by Goa Tourism and its PR team for effectively promoting Goa Tourism digitally and through its volley of social media platforms.
"This is a huge achievement for Goa Tourism which is using technology and various platforms to promote tourism across the globe. Today tourists can log in to Goa Tourism at the click of a button. Young travelers and tech savvy tourists can be made aware of the latest from Goa Tourism and also interact with Goa Tourism through various digital mediums. I congratulate Adfactors PR for this outstanding laurel that will further boost tourism in the days to come."
About Adfactors PR
Adfactors PR is India's largest PR firm by revenue. With an employee strength of over 500 in four Asian countries—India, the UAE, Singapore and Sri Lanka—Adfactors PR serves close to 280 retained clients, including some of the largest corporations, financial institutions – both Indian and multinational – as well as governments.
The consultancy has market-leading practices such as corporate reputation, capital market communications, issues and crisis, as well as in several sector verticals. It is a member of PROI Worldwide, the largest global partnership of independent public relations firms.
Announcements
Related Announcements