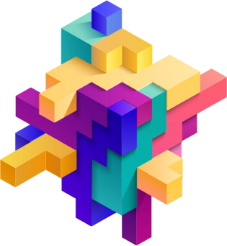 Adfactors for me is my second family, where I feel valued and get freedom to explore new possibilities without any fear.
Hardik Desai Vice President
Madan Bahal to receive individual achievement SABRE Award: Holmes Report
Shanghai: Over the past 30 years, Madan Bahal has built Adfactors - the firm he founded in 1982 - into India's largest independent public relations firm and one of the 100 largest in the world (according to the latest Holmes Report 250), an accomplishment that makes him a worthy recipient of our SABRE Award for Outstanding Individual Achievement.
The award will be presented this Wednesday at our annual Asia-Pacific SABRE Awards, which will take place at the Mandarin Oriental Hotel in Shanghai.
Madan was born in a year of great significance for India: in 1956 the nation re-organized the names and territories of its states, while the architect of its constitution, Dr BR Ambedkar, converted to Buddhism. These two themes, reorganization and conversion, became the leitmotif of Madan's professional career.
After his college degree, Madan attempted to join the multinational advertising networks, but soon realized he was more at ease with local problems and processes. That was how Adfactors Advertising was born in 1982, and quickly "reorganized" and "converted" into an integrated business communications firm.
In 1991, the agency further sharpened its focus on financial communications. As a result during the last decade, it has ended up providing marketing communication support to over 80 percent of all the major public offerings in the Indian capital market - and earning our Asia-Pacific Financial Consultancy of the Year award this year.
Adfactors Public Relations is today India's largest public relations consultancy by revenue. Another business unit, chlorophyll, is one of India's first end-to-end brand consultancies; and Economic Research India has established itself as one of India's premier research companies tracking capital expenditure and socio-economic indicators.
Announcements
Related Announcements