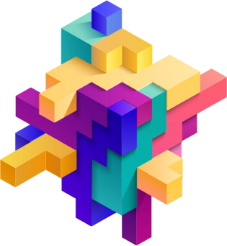 We decode Digital Bharat for our clients and provide bespoke solutions that translate opportunities to market share.
Manibalan Manoharan Senior Group Head
March 1, 2019
Roger Darashah
A Thought and Tongue-twister About Thought Leadership

PR firms should seize the opportunity to 'get strategic' with their clients
The holy grail of the naughties (or the turn of the last century, if you prefer), Thought Leadership was momentarily surpassed by the lure of 'Influencer Marketing' as PR's latest shiny object. Judging by a cursory review of recent briefs and rfps from a variety of sectors, thought leadership is now back with a vengeance.
Everyone, it seems, wants to 'lead in thought', and considers their PR agency the ideal support – not merely to deploy their profound insights – but, in many instances, to define them. This state of affairs may appear contradictory – the thought leader's thoughts should, ideally, emerge from the thought leader, right? (Try repeating that 10 times in less than a minute!).
In an orthodox world (i.e. not PR), probably.
In reality, what often passes for thought leadership is thinly disguised product or brand promotion; so, the PR firm's involvement at the early stages is becoming crucial. So what is thought leadership and what is its allure for brands the executives behind them?
Thought leadership offers the brand (or the executive) the opportunity to speculate on the present, or future, to theorise about the state of affairs, to decrypt and offer a perspective on the trading environment. Such insights can provide a context for the brand's offering; a justification of why the time and the market is right for a particular proposition. The best thought leadership goes beyond the product and references the audience: their motivations, aspirations, priorities, living or working environments, and social/cultural context. Thought leadership can even extend to the political or regulatory arena, offering an insight in the likely impact of policy shifts or trends.
Such insights represent more than corporate theorising; they can play a valuable role in mitigating short-term impacts such as quarterly results, product cycles or seasonality which, in many instances, are simply beyond a company's immediate control. Thought leadership offers a consistent logic beyond the vagaries of market fluctuations to position an offering. Such logic – if supported by relevant data points and examples – can add considerable value to a company's perception and valuation. This Reuters blog offers some timeless advice on the subject; my own take on the subject is here.
The best thought leadership also includes an element of 'contention'. Widely accepted platitudes do not make suitable subjects for thought leadership. Genuine insight will always provoke a debate or discussion. This can appear uncomfortable for certain brands, but every CEO will have a particular view on the market, one which is informed by data and personal experience; this is the essence of thought leadership.
What is the role of the PR agency in all of this?
I've written before about the 'echo chamber' in which companies often operate. The in-house environments are so intense so as to obscure the view of the wider world and the context in which they operate. This is where the PR firm should really shine; to provide a wider context for the company's vision, to add a broader perspective and reference to its proposition. If genuine thought leadership starts with the audience, the PR firm is uniquely placed to define and contextualise it.
The benefits of thought leadership in terms of deeper and more privileged relationships with influencers, are evident to most corporates. But there is a new exigency, brilliantly captured in this Intel-hosted blog. In an age of disruption, the products and services that many companies are selling today, may be irrelevant in a decade; as sectors such as public transport, hotels and hospitality, and education have demonstrated. Thought leadership offers a path for organisations to navigate the future; to engage new markets, to propose alternative business models, to relate to a different set of partners. Such speculation is extremely cost effective and virtually risk-free; thought leadership enables businesses to test hypotheses, explore new market opportunities, and new propositions without pain of prototyping and launching.
I'm not suggesting thought leadership as a replacement for R&D and product development, but as a flexible (real time?) complement to such activities, offering the potential to test theories and insights with relevant influencers.
Thought leadership really is a strategic tool; as will be PR firms who see the opportunity. Done properly, it has all the potential to become PR's next shiny object!
Published by Roger Darashah
Roger Darashah brings close to 23 years of international communications experience with stints in the UK, France, Spain, India and Brazil. He is part of the senior management team at Adfactors PR, working in the capacity of Chief Operating Officer.

April 16, 2019
Roger Darashah

May 28, 2019
Roger Darashah

February 4, 2019
Roger Darashah