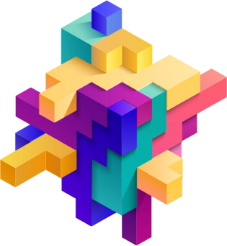 Adfactors for me is my second family, where I feel valued and get freedom to explore new possibilities without any fear.
Hardik Desai Vice President
February 2, 2017
Roger Darashah
Let's Get Physical! The Enduring Power of Touch

Last year, book sales rose for the first time in four years; driven, no less, by an 'adult colouring book craze'1 as well as, more plausibly, the 150th anniversary of Lewis Carol's Alice in Wonderland. Luxury notebook manufacturer, Moleskine, reported revenues of €128m in 2015, up from €53m five years earlier, with paper products accounting for nearly 90 per cent of those sales. Physicality certainly can help the comprehension and retention process; a study published in Psychological Science, states the obvious:
"When people type their notes, they have this tendency to try to take verbatim notes and write down as much of the lecture as they can…. The students who were taking longhand notes in our studies were forced to be more selective — because you can't write as fast as you can type. And that extra processing of the material that they were doing benefited them."
I never leave home without my (paper) notebook so I can attest to the cognitive benefits of writing down actions both to aid memory and completion of the same.
However, even physicality that reduces efficiency or performance seems to be on the rise. Last year, vinyl long playing record sales – complete with all their accompanying hisses and crackles – hit a 25-year high, 53 per cent up on last year and the highest number since 1999. Music streaming is great, but it provides no physical record of your music taste, no opportunity to interrogate a person's collection (complete with sleeve notes, picture disks and gatefold album covers); this used to be a standard proxy for psychoanalysis for students looking to understand their flat mates. Not to mention cassettes; personalised playlists complete with hand-drawn covers, forward/rewinding to find your favourite tracks… In fact, cassette sales also rose last year; 74 per cent in the US according to Billboard2, making them the fastest growing music medium in the world!
Technology is even mimicking the shortcomings of the analogue experiences; effects such as ghosting, lens flare and fading colours are offered as 'special effects' in digital cameras offering a form of authenticity to the experience.
The resurgence of Lego – sales have increased 400 per cent since 20093 – is a further reflection of the power of analogue. Icons, emoticons, clicks and digital alerts cannot replace the sensation and value of tangible, ergonomic experiences; and 3D printing will certainly provide fresh impetus to this form of physicality. Heavy, noisy motorcycle brands such as Harley Davidson, Royal Enfield are the epitome of physicality – right down to the smell! Again, these experiences provide a welcome counterpoint to a world dominated by the synthetic and the virtual.
Closer to my current home, the demonetisation process – through which 85 per cent of the country's banknotes were withdrawn – also illustrates the power and meaning we associate with the tangible. So much has been done, particularly in urban areas, to educate citizens and facilitate the migration to electronic commerce; however, there is no acknowledgement of the psychological, cultural shift which is also required. We can't simply replace 9,000 years of monetary history with binary code in three months; we need to replace the feeling of a pocket full of money, a wallet containing a monthly salary, a tip for a job well done, with something else, equally tangible.
A text message – even one accompanied by a synthetic 'beep' – probably doesn't really do it…
____________________________________
[1] https://www.theguardian.com/media/2016/may/13/printed-book-sales-ebooks-decline
[2] http://www.forbes.com/sites/hughmcintyre/2017/01/25/cassette-sales-grew-by-74-in-2016/#64a9cba219cb
[3] https://www.statista.com/statistics/292305/lego-group-net-profit/

Published by Roger Darashah
Roger Darashah brings close to 23 years of international communications experience with stints in the UK, France, Spain, India and Brazil. He is part of the senior management team at Adfactors PR, working in the capacity of Chief Operating Officer.

January 30, 2017
Roger Darashah

May 10, 2017
Roger Darashah

March 20, 2018
Roger Darashah