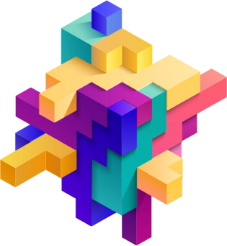 This is not my workplace, this is my own company
Arwa Husain Director
January 4, 2021
Janhavi Samant
Reimagining Media and Influencer Relations in 2021

A cursory look through Google search states the first official survey of language diversity in the Indian subcontinent that Sir George Abraham Grierson carried out from 1898 to 1928, titled the Linguistic Survey of India, reported a total of 179 languages and 544 dialects.
Among these, Google Translate can be used for 9 languages while 11 more are supported on the keyboard. These translations are now usable on searches and maps. Moreover, India has 234 million Indian language users online, compared to 175 million English web users. We expect another 300 million Indian language users to come online in the next four years.
It is a big reason for digital and brand marketers to start taking language media and regional influencers more seriously.
If you need more convincing, here are a few compelling reasons to take a long hard look at the regional influence on social media before it changes the whole paradigm of digital communications. 
With the onset of digital, people's needs for content have become complex.

There was a time when one newspaper would arrive on the doorstep, and all the family members would read it from start to end. Today, we get news on our cell phones before the paper lands in our house. We choose the news sites we visit, we snack on the news – a couple of stories on many websites. But most of all, we wait for our friends and communities to curate our news for us. This means readers have more news and can exercise choice because they follow access to that news. 

With the implosion of content on Google and digital platforms, one notices an urgent need for translation.

By this we mean, no matter how much info is immediately accessible on Google on any subject under the earth, content consumers still need someone to break down a concept and explain it simpler terms. As noticed regularly on WhatsApp groups, Indians don't just need facts in the news. They need someone to give perspective and a POV to the news. They trust this perspective if it comes from a source they trust – either a friend or a community leader, or a local influencer. English is still viewed as an elite language, and people still feel comfortable consuming info in their mother tongue. 
Indians still engage strongly with people of their states/cities/castes, even professionally.

It is not uncommon for Indians to ask a simple: "Kahan se ho?" (Where are you from?) This simple question often sets the tone for relationships in our country. If this person shares your mother tongue, the rest of the conversation often slips into that language then. Enough research on social media also shows that the quality of engagement is also richer. Language and cultural nuances can make a community feel more engaged and attached to an influencer or an online group. Even youngsters who are English educated still follow and engage with language influencers of their cities. 

As mainstream media focuses more on macro - sometimes even seemingly irrelevant – issues, people want to see and hear about their 'own' cities and localities and personalities.

People in hyperlocal groups in cities use online communities to exchange information on resources like maids, plumbers, boutiques, tailors, grocers, etc. In contrast, people in rural areas use these for information on buy-sell of seeds, tractors, two-wheelers etc.

But the information explosion is most observed, particularly in the post-Covid world. People have been seeking news from their immediate localities – the cases, fatalities, the treatment facilities, the areas/residential buildings that are quarantined, and search for plasma donors. This has clearly shown a gap in the need for info on the local and language level. Local influencers in almost all Indian cities geared up to provide updates on the pandemic and facilitate charity and mobilize local resources at this critical time to fulfil this gap. 

As the country grapples with creating a large homogenous nationalistic,

mostly Hindi speaking identity through Bollywood, ads and other forms of pop culture, Indian youth from non-Hindi speaking states still struggle to cling to their state, language and therefore political identities with fervor. Indian youth is still looking to belong to their communities and city culture.

So content that focuses on pride and the history or culture of a city is very popular. This happens because of the closeness they feel towards local influencers and the validation of their own mixed identities as Indian and strongly Marathi/Bengali/Kannada/Bihari etc.
It is important for marketing and communications professionals to understand the layers of cultural diversity that the Indian social media landscape is made of today. And also the quick urgency with which this backdrop keeps changing. Given the elitism of English and complete ease of using Google and other social media platforms in the language of our choice, thinking desi seems to be a way forward.
Published by Janhavi Samant
Janhavi Samant is a former senior journalist with around 19 years of experience in editorial and branded content with the leading media houses in the country like MiDDAY and Jagran, TOI, HT and Lokmat. With a staunch belief in the future of innovative content in the digital universe today, Janhavi made a foray into content marketing with Adfactors PR, the country largest PR and digital marketing agency, as a Group Head.

January 18, 2021
Janhavi Samant

May 15, 2018
Roger Darashah

January 8, 2019
Roger Darashah