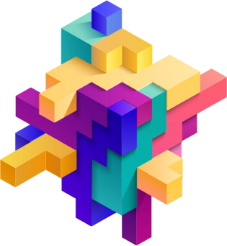 A family that unfailingly encourages one to go the 'extra mile' and provides each one of its members with uninhibited support to test new horizons.
Brijesh Kutty Group Head
September 12, 2017
Roger Darashah
What Tinder Reveals About the Price (and Value) of Privacy

Pricing models for compelling content are becoming sustainable,
but what about a market for genuinely 'clean feeds'?
This week a subscription-based dating service went straight to the top spot of App Store's highest grossing category, becoming in the process the world's top grossing application[1]. Tinder Gold[2], the latest version of the popular dating site, lets users see who likes them online without themselves having to check out their profiles in return. In effect, enabling them to view exactly who is viewing their profile, while feigning indifference.
As Tinder's Head of Product and Revenue, Brian Norgard, pointed out on Twitter[3]:
"(See)…. I told you that subscriptions would be a thing one day".
Well Brian, I can't comment on dating strategies or the value of knowing who is checking out your profile without revealing yourself, but I am a strong believer in the subscription model. As I have commented on numerous occasions[4], the single most effective way to beat the ad blocker is to propagate content that is of genuine interest. Tinder demonstrates that, if the content is sufficiently compelling – in this case, a look at the people who are interested in you – there is even a possibility that people will pay for the same. In Tinder's case, US$4.99 per month.
But the emergence of a sustainable subscription model raises another question. If people pay around five US dollars a month for content, how much would they be prepared to pay to view that content in private, without unsolicited advertisements or requests for data? What price privacy?
There is overwhelming evidence to suggest that consumers are experiencing 'push fatigue'; or as I like to term it 'algorithm phobia'. This is a result of the volume of unsolicited content being pushed across their feeds – from work-based emails to social media. I'm not suggesting that the content is inappropriate – as algorithms and behavioural science advances, so does the accuracy with which content can be personalised. But in the main, this content is unsolicited; it is neither requested nor desired. And the return on such 'spray and pay' content is also diminishing.
In March this year, US Bank Chase Manhattan slashed the number of websites it uses for display advertising from 400,000 to just 5,000, without seeing "…any deterioration on our performance metrics…" according to their CMO, Kristin Lemkau[5]. Only last month consumer giant P&G revealed that $100m was cut from its digital marketing spend in the second quarter…changing, absolutely nothing. In the words of the group's CFO, Jon Moeller: "We didn't see a reduction in the growth rate [in value or volume of sales…. What that tells me is that the spending that we cut was largely ineffective."
Push fatigue is also evident in the rude health of the industry set up to counter it – ad blockers. Ad blocking tools are growing explosively, with global usage up 41% compared to the same period last year6. An estimated 61% of Indian smartphone users are using ad blocking-enabled browsers, and 122 million users in India are using browsers with ad blockers in general. More disturbing for advertisers, at least, is the higher usage among the young; nearly two-thirds of millennials report using this software. My guess is that that figure will be higher for those aged under 25 whose tolerance for invasive, unsolicited content is even lower.
The above are pretty clear indications of the degree – and value – that users will place on their privacy; or at least the right to browse in peace. But here is the most compelling example I found.
In 2014, one graphic designer and a few friends founded a social network called Ello, aimed at fellow creative professionals; it promised to be ad free and not require or collect user data; in return for a small subscription fee. Or as the media dubbed it — the 'Facebook killer'. Ello was so popular with disgruntled Facebook users disillusioned with the increasingly invasive nature of the platform that – at one stage – it was receiving 30,000 requests for membership per hour!7 Ultimately the infrastructure – originally designed to a niche creative community – collapsed. But the message and opportunity remains clear.
Push fatigue is reducing the effectiveness of indiscriminate content propagation, but consumers will still pay a premium to access interesting content — and for the right to browse in peace.
____________________________________

[1] https://techcrunch.com/2017/09/01/tinder-hits-top-grossing-app-in-the-app-store-on-heels-of-tinder-gold-launch/
[2] https://techcrunch.com/2017/08/29/tinder-gold-which-lets-you-see-who-has-liked-you-launches-today-in-u-s/
[3]https://twitter.com/BrianNorgard/status/902903182094852096?ref_src=twsrc%5Etfw&ref_url=https%3A%2F%2Fwww.theverge.com%2F2017%2F9%2F1%2F16240348%2Ftinder-gold-top-grossing-app-store-paid
[4] http://blog.adfactorspr.com/perspectives/beware-the-pull-of-paid/ and http://blog.adfactorspr.com/perspectives/what-price-a-good-story/
[5] https://www.fnlondon.com/articles/jp-morgan-cuts-online-ads-on-extremist-fears-20170331
[6] http://www.thehindubusinessline.com/catalyst/making-those-pesky-popups-friendlier/article9598070.ece
[7] https://hbr.org/2017/06/why-startups-shouldnt-chase-media-buzz
Published by Roger Darashah
Roger Darashah brings close to 23 years of international communications experience with stints in the UK, France, Spain, India and Brazil. He is part of the senior management team at Adfactors PR, working in the capacity of Chief Operating Officer.

May 3, 2018
Roger Darashah

April 11, 2018
Roger Darashah

January 16, 2018
Roger Darashah