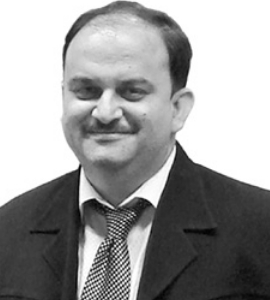 Dr. Samir Kapur
Director
Dr. Samir Kapur is part of the senior management team at Adfactors PR. He works in the capacity of a Director and heads the New Delhi branch. He has more than two decades of experience in field of corporate communications, investor relations and strategic planning.
Prior to Adfactors PR, Samir had served as head of corporate communications at Fullerton India and ESPN Star Sports-India. He also gained rich PR industry experience at consultancy firms such as Vaishnavi and Perfect Relations.
Samir's strength lies in multiple specialities including strategising communication across verticals, external and internal communication, media relations, marketing communication and business analytics and intelligence, crisis communication, and public affairs and government engagement. He is equally adept at conceptualising Digital/Social Media Campaigns for clients across various sectors.
Over the years, Samir has serviced marquee clients such as Vodafone, MTS, PwC, Tata Group, Infosys, Singapore Airlines, Maruti Suzuki, Tata Motors, General Motors, NDPL, Indo Rama, Times Internet, NDTV Convergence, ITDC, CRY, AMW, Amara Raja, and LML.
He is an engineer with MBA in finance and marketing. Samir has also equipped himself with a PhD in M&A from AMU (executive doctorate in business management).