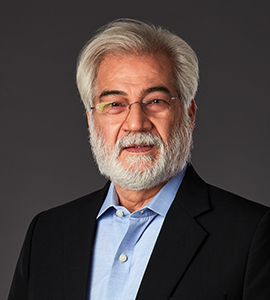 Rajesh Chaturvedi
Co-founder & Chairman
Rajesh Chaturvedi is the Co-founder & Chairman of Adfactors PR, India's largest public relations firm by revenue. With a staff of over 1000 people, the multi-speciality PR firm serves more than 400 retained clients, including some of the largest corporations and financial institutions – both Indian and multinational.
Under his leadership, Adfactors PR has won numerous industry accolades, including several Agency of the Year awards. During the last four years, Adfactors PR brought home more than 250 awards for campaign excellence at prestigious national and international fora. In December 2016, Mr. Chaturvedi was commemorated with the 'Lifetime Achievement Award' from Exchange4media - IPRCCA for his significant contribution to the public relations industry.
Mr. Chaturvedi used to be a national-level hockey player in his younger days. Before joining the communications industry, he had an illustrious career with newspapers such as The Indian Express and The Daily.
Born and raised in Agra, Mr. Chaturvedi carries within his professional life, the quintessential tehzeeb – an Urdu expression representing the old-world charm and culture. Widely admired for his charm, he is friends with three generations of media and remains the go-to person within Adfactors PR for his noteworthy media connect.