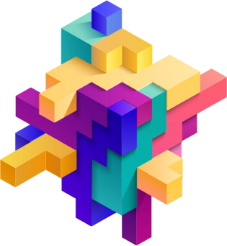 A family that unfailingly encourages one to go the 'extra mile' and provides each one of its members with uninhibited support to test new horizons.
Brijesh Kutty Group Head
Adfactors PR Launches FCF Scholarship
In partnership with the Future Communications Foundation (FCF), Adfactors PR is launching the Adfactors PR Future Communicators Foundation Scholarship. Adfactors PR will provide two annual, full-tuition scholarships at US$ 2500 for students enrolled at the School of COmmunications & REputation (SCoRe), India. Each scholarship is worth the equivalent of the program's full 10-month tuition. The two inaugural FCF Scholarships will be awarded at the World Public Relations Forum (WPRF), meeting this year at the Public Relations and Corporate Communications India Summit (PRAXIS), in Chennai, India, on September 23rd.
The 2023 Scholarship theme is "Sustainability Communication — Addressing the Challenges." Students are asked to create a brief for a mock campaign emphasising communication strategies that address the Waste management issue in India. The aim of the FCF Scholarship is to think creatively about sustainability as an environmental issue of major concern, as well as how to circulate important ideas using low-cost and limited means in their local community.
"As a market-leading firm it is our endeavour to support the learning and development of PR professionals including young aspirants who are entering the profession," said Adfactors PR Co-Founder and Managing Director Madan Bahal. "Sustainability principles are the foundation of sustainable business and an integral part of corporate reputation. Our scholarships in partnership with The PR Trust and SCoRe is a small step in this direction."
"We are excited to offer the Adfactors FCF Scholarship at SCoRe and are thankful to Adfactors PR for providing it," said Hemant Gaule, Dean of the School of Communications & Reputation (SCoRe). "It will support some outstanding students of PR who have the potential to be the future leaders of Public Relations. These youngsters are the key to a sustainable future. This is why we are keen to recognise and reward full scholarship and mentorship to two students who demonstrate the acumen to use reputation science to create it."
"Sustainability is one of the most pressing topics in today's society," added Allard W. van Veen, Founder of The PR Trust, the 501(c)(6) non-profit organization that administers the Future Communicators Foundation. "I firmly believe that PR professionals can play a more prominent role in promoting sustainability. We hope that the scholarship will help to develop students' social conscience and encourage them to make an impact, in terms of promoting a fair and sustainable world."
About SCoRe
The School of COmmunications & REputation is India's premier institution dedicated to Public Relations. Their Post Graduate Diploma and Corporate Learning Platforms bring the best of Public Relations & Corporate Communications leaders, insights and practices to uplift the PR profession in India. SCoRe is South Asia's first institute to be accredited by the Global Alliance. They create India's future leaders of Public Relations. Find out more at: https://scoreindia.org/
About the FCF
The Future Communicators Foundation (FCF) provides aspiring young professionals with scholarships, learning opportunities, and outreach programs that foster communication skills around sustainability, climate and social justice. The FCF is an initiative of The PR Trust, a 501(c)(6) non-profit organisation that provides knowledge and networking opportunities, student scholarships and awards programs that elevate and empower aspiring professionals and young leaders in communications. Learn more at: http://futurecomms.org, http://theprtrust.org
Announcements
Related Announcements