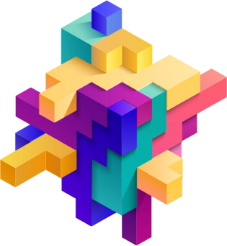 To me the three attributes that differentiate my job here from any other are: Freedom, freedom and freedom.
Vikram Kharvi Senior Vice President
ASL Overseas on-boards Adfactors PR to build brand reputation in India
ASL is the parent company of UniScholarz, UniCreds, and UniAcco
ASL Overseas Education Solutions, the world's first unified platform for overseas education, has appointed Adfactors PR, India's largest PR firm, as its communications agency. Adfactors PR will help ASL build brand awareness and recall in India, thus helping the company reach out to a larger number of students looking to study abroad.
The three brands of ASL – UniScholarz, UniCreds, and UniAcco – offer customised solutions at each stage of a student's journey to another country. The company recently raised a growth capital of $5 million and continues to operate profitably. Adfactors PR's cumulated expertise in servicing clients in the start-up and education space will help support the brand's ambitious growth plans. The PR consultancy will be responsible for strategic communication of the parent company as well as establishing the individual brands among the key target group.
ASL Overseas Founder Amit Singh said, "ASL, as a brand, aspires to become the largest overseas education solutions provider in the world. We have a unique value proposition and are confident that Adfactors PR will help us build our brand equity among our key stakeholders. We are excited to work with one of the most reputed PR firms in India."
Adfactors PR Co-Founder & Managing Director Madan Bahal said, "We are delighted to be ASL's communications partner. Our team is equally thrilled and motivated to drive impactful conversations for the brand and help achieve its communication goals."
About ASL
ASL is an 'integrated' destination for students pursuing overseas higher education. The group helms the services of UniAcco, UniCreds, and UniScholarz within one unit. The products are working towards redefining the way students find accommodation, education loans, and their overseas education journey as a whole. The company understands the critical challenges students face right from the beginning of their journey and each brand caters to specific needs respectively. The platform aims to reduce the dependency of students on different players like Career Counsellors, Student Loan Consultants and Accommodation Providers.
Announcements
Related Announcements