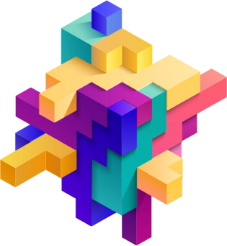 This is not my workplace, this is my own company
Arwa Husain Director
Adfactors PR awarded The Yoga Institute's Award of Excellence
Mumbai: The world's oldest institute of organized Yoga teaching, The Yoga Institute, Santacruz, Mumbai, has honoured Adfactors PR with The Yoga Institute Award of Excellence for outstanding contribution to the society.
Governor of Maharashtra, Bhagat Singh Koshiyari, handed over the award to Madan Bahal, MD – Adfactors PR, at an event held at the institute to commemorate its completion of 101 years of distinguished service to Yoga in India and across the world.
Adfactors PR received the award for its ongoing Adfactors PR Life School project, which imparts Yoga training to more than 10,000 under-privileged students in municipal corporation schools across Mumbai.
Hansaji Jayadeva Yogendra said, "This award is a token of appreciation for the great support The Yoga Institute has received from Adfactors PR, who have been our cherished partners and well-wishers. They have helped us raise Yoga awareness across more than 100 BMC schools all over Mumbai through the Adfactors PR Life School project under which The Yoga Institute imparts free Yoga education to help underprivileged children lead a healthy lifestyle."
On receiving the award, Bahal said, "We are humbled by this recognition by The Yoga Institute, and honoured to have received the award at the hands of Hon'ble Governor Shri Bhagat Singh Koshiyari ji. The Adfactors PR Life School project will continue to support the Yoga Institute's excellent initiatives because we believe the child is the future of every society and it is our collective duty to do everything we can to ensure a good future for our precious children, who have always been the focus of all our CSR efforts."
Addressing the gathering, Bahal said, "The section of children being served by the Adfactors PR Life School project study in the municipal schools of Mumbai, representing the underprivileged sections of society, and as such face the kind of challenges some of us cannot even comprehend. While there are larger issues of democratising learning and economic opportunity for our Government and Institutions to address, Yoga education for the school children at an early age will help them in becoming stronger individuals."
Describing the profession of public relations as an instrument of social change, Bahal said, "We contribute to society by correcting information and knowledge asymmetries, encouraging and enabling dialogue and by acting as an arbitrator of conflict between business and its diverse constituents. We also serve Governments, the institutions of the land and not-for-profit organisations."
Bahal said Adfactors PR conducts its business in full conformity to Indian values and culture. "Among other things, as a stated policy, we don't work for businesses engaged in tobacco, alcohol, meat processing or gambling," he said, adding that Adfactors PR is among the largest spenders for learning & development, and on CSR for the cause of society."
Announcements
Related Announcements