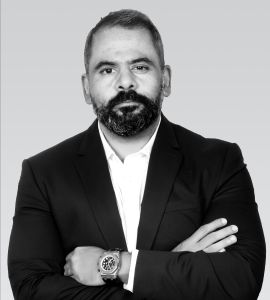 Nijay N Nair
Chief Operating Officer
Nijay N Nair is part of the senior management team at Adfactors PR, working in the capacity of Chief Operating Officer. He has close to two decades of experience in diverse general management functions spanning strategy, business development, project management and planning, international relations, marketing and corporate communication, infrastructure development, procurement and commercial management.
Prior to joining the Adfactors Group in 2013, Nijay's general management experience was spread across diverse high-growth sectors, including auto, information technology, and logistics and infrastructure. In his career, he has had the experience of setting up and managing operations in seven countries (the US, Mexico, Bulgaria, Canada, Singapore, Philippines and Sri Lanka) other than India.
Taking pride in being 'a specialist at being a generalist', he brings the wealth of diversity and general management skills to play an integral role in Adfactors PR's evolution. Along with management responsibilities for the company's margin management and other strategic Initiatives, Nijay is responsible for the seeding and stabilising of the Adfactors Group's geographic and M&A initiatives.
Nijay is a Physics graduate from Mumbai University. Post this, he acquired an MBA in International Trade and Finance from the US. Hailing from the southern Indian state of Kerala, Nijay lives in Mumbai with his mother, wife and two children.
He is a motorcycle, music and movie enthusiast.