Our Expertise
Social & Digital
The digital and social ecosystem heavily drives business decisions, strategies, and corporate image today. In a highly volatile digital landscape, it is inevitable for Marcom service providers to transform their service offerings and cater to a larger audience. A timely and smart communication strategy is of utmost importance for any online service provider.
The question is - how can a Public Relations firm accomplish reputation management in the Digital - Social landscape?
Adfactors PR boasts a strong network of online editors, professional bloggers, and active stakeholders who help us manage online reputations and digital PR campaigns. We collaborate with influencers who are shaping narratives and impacting corporate reputations on a large scale.
Our key approach is the rule of 999C to 99C. 1 influencer creates a view or an opinion, 9 curate it, and 999 consume the same. As a leading PR firm with expertise in influencer marketing, our aim is to influence the influencer, so our focus remains on the 1 + 9. Our work in managing crises and reputation management in the digital and social realm is growing at a soaring pace.
Omer Syed
Vice President
As an early starter in digital & online marketing in India, Omer has been a part of the evolution & growth of digital communications over the last 20 years. In his vast experience, he has collaborated with over 500 clients, managing diverse digital engagements in India, US and Europe. At Adfactors PR, he leads a digital team in Mumbai, which manages social media marketing, creative communication, media buying/ programmatic, influencer engagements, SEO, ORM and more. He was recognised as the 'Top 50 Most Inspirational Digital Leaders India' in 2019 by CMO Asia.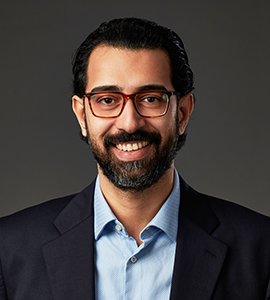 Ranjeev Vij
Vice President
With over 25 years of work experience, Ranjeev is a successful integrated marketing communications leader. Ranjeev has helped Fortune 500 clients transform businesses in the digital-first, hyper-connected world, led agencies and business units to deliver digital-first initiatives and award-winning effective campaigns. His effectiveness is grounded in a deep understanding of why people behave the way they do and he has leveraged it to deliver commercial business success - be it process digitization for cost optimization, increasing customers' share of wallet, or enhancing brand awareness, advocacy & affinity and birth/rejuvenation of brands.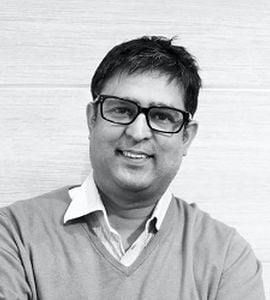 Kiran Belose
Chief Technology Officer
With over two decades of experience, Kiran specializes in text analytics, computational linguistics, unstructured data analytics, mining of regional content, and online crisis prediction & mitigation. He works with technologists, academics and communication professionals to develop solutions that enable businesses to derive insights from unstructured data. Kiran is highly skilled in analytics in B2C, B2B eCommerce and Communication Businesses across Indian and global organizations.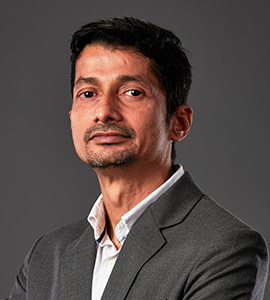 How we can help
Adfactors PR offers the entire range of digital-social PR services to achieve best outcomes for our clients. We are equipped with skilled in-house technology and video content teams.
Our team includes over 50 experts with in-depth knowledge in diverse areas such as, Data Science, Social Media Outreach, Content and Design, Online Advertising, Web and Apps Development and Search Engine Optimisation.
Our work has been recognised nationwide with prestigious industry accolades. We were perhaps the only PR firm in India to win multiple awards for our digital campaigns in the years 2014, 2015, and 2016. Our campaigns have won us eminent awards, including a Sabre and two DMAi Golds for our work with Aviva India, ICICI Bank, and Goa Tourism.
To learn more, please contact business@adfactorspr.com