OUR EXPERTISE
Social & Digital
Adfactors PR has almost 200 digital professionals helping our diverse clients protect and strengthen their digital reputation through reputation audits, influencer mapping, messaging workshops, and comprehensive digital reputation programs.
Our digital reputation programs include: purpose and thought leadership, customer and employee advocacy, online reputation management, and crisis preparedness and management.
Our teams have capabilities in website and SEO, LinkedIn and social media, podcasts and videos, virtual events, digital-native publishers, reviews and ratings, influencer marketing, and creating 24/7 reputation dashboards.
Gaurav Mishra
Director
Gaurav Mishra synergises and directs the efforts of Adfactors PR's diverse, focussed, and embedded teams in digital as Director—Digital. Over a career spanning two decades, Gaurav has led digital transformation at corporations, professional services firms, and media publishers at three key levels: crafting customer-facing digital offerings, enabling these digital offerings by creating an appropriate technology and data stack, and building the organizational buy-in and behaviors to maximize the impact of these digital offerings.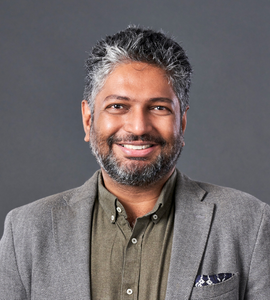 Abhishek Gupta
Vice President
Over the last 2 decades, Abhishek has conceptualised and executed multiple high-decibel integrated, mainline and digital campaigns for some of the biggest brands in the country on portfolios ranging from credit cards to consumer durables, airlines to automobiles, and banking to F&B. Abhishek is well-versed in project and brand portfolio management. Along with creatives, Abhishek has led UI teams, tech teams and content creators. He holds a Master's Degree in English from the University of Delhi.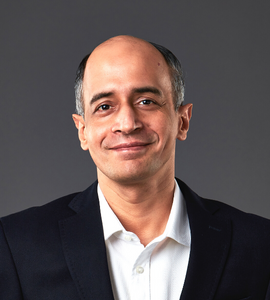 Ashish Manchanda
Senior Group Head
With over 10 years of experience and a deep understanding of the digital landscape, Ashish is responsible for developing and executing comprehensive digital marketing strategies for various clients. His expertise lies in providing specialized services in reputation management, including online reputation management, brand protection, and crisis management. Ashish has been awarded ET Young Achiever of the year (2019), Global Marketing Congress Digital Marketer of the year (2019), Social Samosa 30 Under 30, and Adobe Digi 100.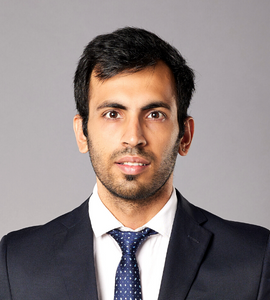 How we can help
Adfactors PR boasts a strong network of online editors, professional bloggers, and active stakeholders who help us manage online reputations and digital PR campaigns. We collaborate with influencers who are shaping narratives and impacting corporate reputations on a large scale.
Our key approach is the rule of 999C to 99C. 1 influencer creates a view or an opinion, 9 curate it, and 999 consume the same. As a leading PR firm with expertise in influencer marketing, our aim is to influence the influencer, so our focus remains on the 1 + 9. Our work in managing crises and reputation management in the digital and social realm is growing at a soaring pace.
To learn more, please contact business@adfactorspr.com