Our Expertise
Social Impact
In a post-Covid world there is a renewed commitment amongst stakeholders to drive purpose led work. Businesses also realize their growth is increasingly linked to responsible and sustainable behavior. Employee activism, consumer conscience, responsible sourcing and investor expectations are driving the importance of social impact and ESG as a discipline. Public relations have always been about doing good and then getting credit for it.
Our Key Services include:
Nikhil Dey
Executive Director
With 25+ years of experience in multiple agencies and corporates, Nikhil remains exceptional in adding value to client campaigns, driving creativity and building a culture of continuous learning in the industry. He also conducts a multitude of communication courses and lectures at various esteemed institutions. Nikhil has been named among the most influential PR professionals in 2016 by PRWeek and more recently was included in the Reputation Today #Power50 and 100 most important professionals list 2019 and 2020.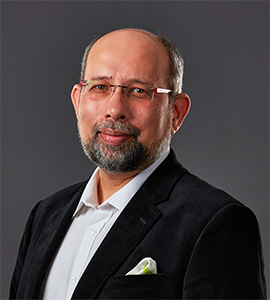 Pooja Jethwani
Account Director
Leading business for the Social Impact Practice, Pooja is a medical graduate and public health expert with over 13 years of experience in social impact advocacy and communication, CSR consulting, donor relations and public relations in the social sector. A sustainability and minimalism advocate, Pooja has worked with social impact organizations, corporates and impact investment funds in WASH, healthcare, education, agriculture, sustainability and science & technology. She has a deep understanding of the evolving development sector ecosystem and its stakeholders, including media and the nuances of grassroots implementation to drive long-lasting and measurable change.​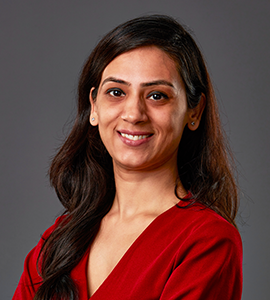 How we can help
We, at the Social Impact Practice at Adfactors PR, design and execute initiatives and lead advocacy narratives that focus on environment, social and governance issues to accelerate long lasting and measurable change.
We work with various stakeholders in the development ecosystem from businesses and government to NGOs and Foundations to bridge the 'Say-Do' gap by aligning national developmental goals and emerging individual and community needs with your business goals. We specialize in building sectoral convergence, capacity building, amplifying and advocating for pertinent causes and strengthening and mobilizing the dynamic ecosystem to solve challenges in key sectors like WASH, healthcare, agriculture, education and clean energy which directly impact India's economy.
Our values are rooted in the philosophy of Social Equity, which is fairness, justice and resilience for one and for all. Our multidisciplinary and passionate team, deep pan India presence and digital-first and analytical approach help you incorporate ESG as a discipline, do purpose led work and drive social impact.