OUR EXPERTISE
Corporate Reputation
As a seasoned PR firm, we consistently observe businesses underestimating the value of reputation. It is only in the face of crisis that businesses understand how mercurial and dynamic today's corporate ecosystem really is.
The volatility, uncertainty, and complexity of the business world urges corporations to stay prepared in the face of an unprecedented crisis. With powerful disruptive forces such as issues of technology, regulation, cultural shift, globalisation, climate change, and cyber security, organizations find it hard to keep up with the swiftly changing business environment.
Businesses are increasingly witnessing scrutiny from all kinds of stakeholders including the media, regulators, and activists. With the democratization of the Internet fueled by social media, the common man today holds a lot more power over public opinion. Businesses, thus, are at the crossroads of conflict with stakeholders. India presents its own set of unique challenges with a complex set of social, cultural, political, legal, and media realities.
Since the global downturn in 2008, there has been a paradigm shift in the construct of corporate reputation. A carefully nurtured corporate reputation management programme can not only ring-fence against risks, but also help organizations enhance the competitiveness across multiple areas of strategic importance such as customers, talent, capital, resources, policy, and supply chain.
Nikhil Dey
Executive Director
With 25+ years of experience in multiple agencies and corporates, Nikhil remains exceptional in adding value to client campaigns, driving creativity and building a culture of continuous learning in the industry. He also conducts a multitude of communication courses and lectures at various esteemed institutions. Nikhil has been named among the most influential PR professionals in 2016 by PRWeek and more recently was included in the Reputation Today #Power50 and 100 most important professionals list 2019 and 2020.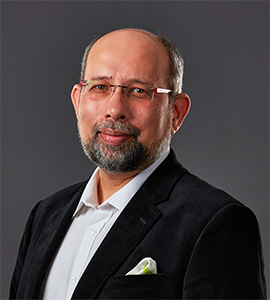 Dr. Samir Kapur
Director
Dr. Kapur has over 25 years of experience in public relations, corporate communications, public affairs, investor relations and crisis management. Dr. Kapur has two PhDs – one in International Relations & Public Affairs from University of Azteca and the other in studying Mergers & Acquisitions from Aligarh Muslim University. He leads a large team of PR professionals in Delhi catering to some of the key PR and advocacy campaigns in India. Dr. Kapur is a frequent speaker at various industry forums and a published author.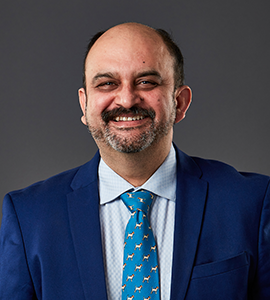 Manoj Warrier
Director
With more than two decades of experience in the communications industry, Manoj leads the corporate practice at Adfactors PR. He is a trusted PR & communications counsel to some of India's leading diversified business groups, sports personalities, and consumer brands. He leads a team of relationship oriented professionals with unmatched media relations experience in the Indian PR industry.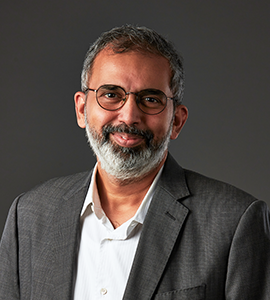 How we can help
At Adfactors PR, we provide reputation management support for all kinds of businesses – big or small. Our clients include some of the largest conglomerates and corporations – both Indian and multinational as well as start-ups that value the role of reputation in achieving scale and success.
We have a multi-disciplinary, multi-stakeholder approach for developing communications solutions for strategic business issues. Right from pre-empting risks to implementing long-range reputation programmes to rehabilitating dented reputations, our experienced consultants work alongside clients to make corporate reputation a key driver for competitive advantage.
To learn more, please contact business@adfactorspr.com