OUR EXPERTISE
Media Relations
Media is the mother of all influencers and to quote Marshall McLuhan, "The Medium is the message". As a platform for convergence of the most influential of influencers, media exercises immense power over public opinion.
The Indian media landscape is staggeringly diverse. With a whopping 90,000 registered newspapers published in 40 languages, and over 700 TV news channels, we present a unique market for media consumption. Over 90 per cent of media consumption is in regional languages; of the 10 largest circulated newspapers, only one is English.
It only gets more complex when we factor in the explosion in digital media and the rise of online bloggers, editors, and activist-influencers. Media is directly connected to the socio-political landscape of a country and ours presents precarious changes. Be it the corporatisation of media houses, paid news, ownerships increasingly concentrated with business houses and political entities, or a general lack of rigour combined with slow legal redressal, the media dynamic exhibits unique challenges.
As a PR firm with expertise in media relations, communications & PR, Adfactors PR is in the business of influencing the influencers. Navigating such a media environment requires local knowledge, expertise, relationships, and a sound engagement capability.
Dr. Pradeep Raje
Executive Director
With a Doctorate in Economics, a seasoned ex-banker and former senior editor of Business Standard, Dr. Raje has over 25 years of experience in communications. Dr. Raje leads the Banking, Financial Services and Insurance practice of Adfactors PR and ensures mission-critical delivery aspects for key clients. Under his exceptional leadership, the BFSI team has delivered cutting-edge work that has earned numerous industry recognitions.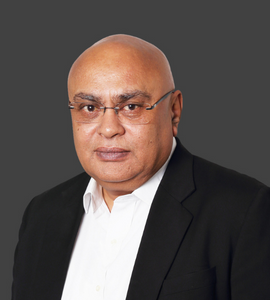 Dr. Samir Kapur
Director
Dr. Kapur has over 25 years of experience in public relations, corporate communications, public affairs, investor relations and crisis management. Dr. Kapur has two PhDs – one in International Relations & Public Affairs from University of Azteca and the other in studying Mergers & Acquisitions from Aligarh Muslim University. He leads a large team of PR professionals in Delhi catering to some of the key PR and advocacy campaigns in India. Dr. Kapur is a frequent speaker at various industry forums and a published author.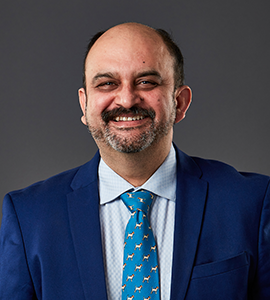 Manoj Warrier
Director
With more than two decades of experience in the communications industry, Manoj leads the corporate practice at Adfactors PR. He is a trusted PR & communications counsel to some of India's leading diversified business groups, sports personalities, and consumer brands. He leads a team of relationship oriented professionals with unmatched media relations experience in the Indian PR industry.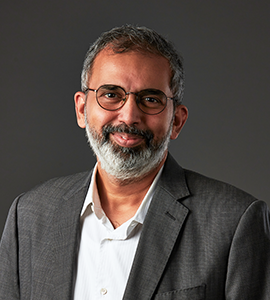 How we can help
With three generations of journalists as our backbone, Media relations is a core strength of Adfactors PR. Our strengths lie in editorial expertise, relationships, reach, analytics, and new-age content competence. Our rich pool of experts, drawn from virtually every major media house, deliver large and complex mandates with media relations as a strategic element of the PR programme.
To learn more, please contact business@adfactorspr.com