OUR EXPERTISE
Investor Relations
Building and maintaining a positive investor sentiment is key to building long-term value for an organisation. It is also important to ensure the market understands your value proposition. At Adfactors PR, we ensure that stakeholders of a listed organisation are informed regularly through effective communication using multiple channels. Whether one is preparing for raising capital or an IPO as a private firm or trying to attract audiences as a public company, we integrate an approach that fits right in.
Adfactors PR guides a diverse portfolio of clients as they develop their investor relations program. We navigate the challenges of investor relations and use our breadth of experience to go above and beyond to guide our clients.

Providing unparalleled investor relations expertise, we develop a well-rounded strategy, navigate complex legal and regulatory framework and execute carefully laid out plans. Adfactors PR aligns with investor expectations of a firm that ensures bona fide business narrative is communicated to capital market stakeholders.
Shiv Muttoo
Vice President
Shiv Muttoo has over two decades of experience conducting best-in-class investor relations programs for a wide range of Indian companies. During this period, Shiv has built deep corporate CXO engagements articulating equity stories, building reporting models, and designing communication strategies. He has also developed strong relationships with a wide range of investor and capital market constituencies. His experience extends across both IR consulting for clients as well as corporate IR roles, representing leading companies to financial market participants.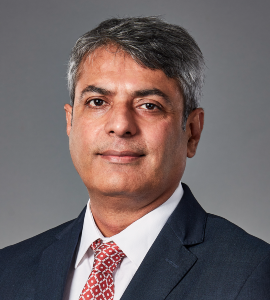 Savli Mangle
Vice President
With over 25 years of experience in Investor Relations, Corporate Communications and Retail business, Savli Mangle brings forth a dynamic and innovative approach to investor relations in changing economic and financial environments. She has headed the Investor Relations function for some of India's largest players in logistics and financial services. Her work spans domains as wide as microbiology and high fashion to evolving and fast-growing energy, logistics and financial services sectors, to name a few.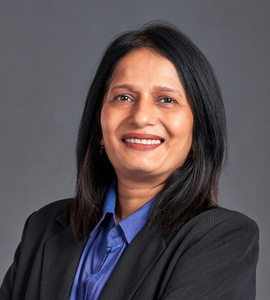 How we can help
Adfactors PR's dedicated team of experts offers a rich history of leading communications for most mergers and acquisition transactions in the last ten years. We provide investor communications services or support strategic initiatives of the company including open offer, buyback & de-listings, NCDs, FPOs, etc. We work on each partnership around our client's needs and preferences in tandem with the right approach that helps us achieve the desired results together.

Further, we design tailor-made programs to address every unique concern across our client portfolio. The objective of the approach is to create economic value for our clients and its stakeholders.