OUR EXPERTISE
Public Affairs
Public affairs is a comparatively unregulated area in the context of Indian corporate ecosystem. Even the definition of Public Affairs varies from one Public Affairs practitioner to another. By Public Affairs practitioners, we mean influential players such as the big four consulting firms, law firms, specialist public affairs firms and PR firms specialising in public affairs services.
The lack of a structured regulatory framework that sets specific guidelines for the conduct of public affairs adds to the complexity of the decision making process. This has led to a host of novel situations in recent years involving public affairs/government relations practitioners, and a general air of intrigue around this elusive discipline.
Siddhartha Kashyap
Senior Group Head
With over two decades of experience in the communications industry, he has worked in newsrooms as a journalist, public affairs specialist and strategic counsel to clients in the Pharma, Healthcare and Wellness sectors Siddhartha is based in Delhi and leads a team of PR & advocacy professionals for some of the largest Pharma and Healthcare companies globally.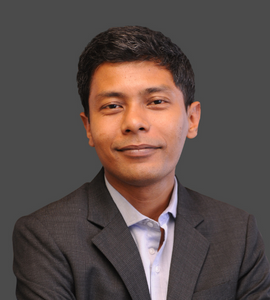 How we can help
Adfactors PR understands the essential role that business plays in the development of society and its interconnectedness to the matters of public interest. We believe that presenting an informed perspective on any aspect of public policy (existing or in the making) holds utmost significance.
We assist our clients in addressing a plethora of public policy issues by enabling their voice to be a crucial part of the discourse. This includes understanding the issues, identifying the right stakeholders, monitoring the policy framework, developing strategic content, and helping our clients engage with relevant influencers and policy-makers.
Our key approach involves forging coalitions, grassroots mobilisation of stakeholders, research and message development, consensus building activities through mass communications and digital media, and outreach programmes that aim to align our clients' unique perspectives with public policy interests.
To learn more, please contact business@adfactorspr.com