OUR EXPERTISE
IPO & Capital Markets
Adfactors PR has led the financial communications space since its inception in 1997 with offerings that cover the entire expanse of PR services. Right from preparing a company to going public to managing the IPO and post-IPO communications, we help our clients build strong capital market communications and messaging.
Adfactors PR has managed every single IPO over a billion dollars in the Indian market in the last decade. We pride ourselves on managing every single IPO that has garnered more than a million subscribers. Our share of IPOs by volume of funds raised is in excess of 75 percent. . Our in-depth industry know-how has helped us carve a robust image in the world of capital market communications, financial services and markets PR. We maintain a similar position in transactions such as M&As, buy-backs, de-listings, and restructurings and serve over 50 clients on a retainer model in our Investor Relations practice.
With our expert team, our clients get intelligent strategies that prepare them for the best outcomes. Our team comprises of senior professionals from diverse areas in the finance industry, including but not limited to Banking, Asset Management, Equity Research and Media.
Arun Ohri
Director
As a Director and a key part of the senior management team at Adfactors PR, Mr. Ohri spearheads the capital market and transactions practice. With over three decades of unmatched experience in research, product conceptualisation, sales, marketing, and project planning, Mr. Ohri has conceptualised the launch of diverse financial vehicles from inception to success. He is an engineer with a Master's in Finance and Marketing.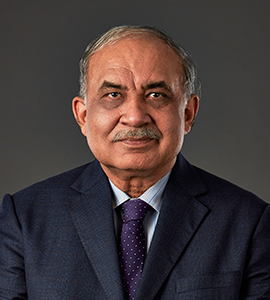 Gaurav Phadke
Group Head
With over six years of experience in investment banking and capital markets in Europe and India, Gaurav has worked across several sectors like financial services, auto components, healthcare, consumer and retail. He has been involved in several capital markets, fund-raising and advisory transactions, including IPOs, QIPs, buybacks, M&A's and open offers. Gaurav is a computer engineer with an MBA in Finance. He specializes in financial content and communications, SEBI regulations on capital markets and IPO market experience.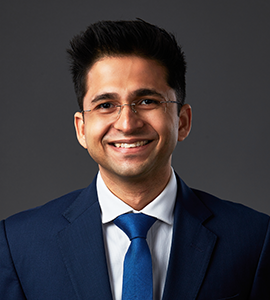 How we can help
Capital market communications is serious business and we understand the importance of right communications and messaging. With over two decades of industry experience, we offer unparalleled domain expertise and a commitment to constant innovation, rigour, and a 24x7 orientation to deliver within exacting regulatory requirements.
Even though our work speaks for itself, Adfactors PR has been recognised globally with prestigious industry accolades and awards through the years. We are proud to be the only Indian communications firm to win global industry accolades, having been awarded The Holmes Report Asia-Pac Financial Consultancy of the Year for 2013 and 2015 and The Holmes Report Global Financial Consultancy of the Year for 2015.
To learn more, please contact business@adfactorspr.com