OUR EXPERTISE
Issues & Crisis Communications
A wise man once said "With great power comes great responsibility." With a vast presence, companies are often vulnerable to precarious crises of all kinds. India, especially, is a minefield for corporate reputation with an irrevocably complex and transitioning socio-political dynamic. A thorough analysis of key newspapers and digital platforms for even a calendar quarter will reveal the scale, frequency and intensity with which businesses are continually confronted with challenging crises that affect revenues, valuations, and trust of stakeholders.
An ever-expanding digital world with round-the-clock news cycles translates into the need for quick and effective responses to drive public opinions. Most crises originate in the social/digital media or in regional language media. Left unattended, these escalate to inflict heavy business and reputation risks.
Manoj Warrier
Director
With more than two decades of experience in the communications industry, Manoj leads the corporate practice at Adfactors PR. He is a trusted PR & communications counsel to some of India's leading diversified business groups, sports personalities, and consumer brands. He leads a team of relationship oriented professionals with unmatched media relations experience in the Indian PR industry.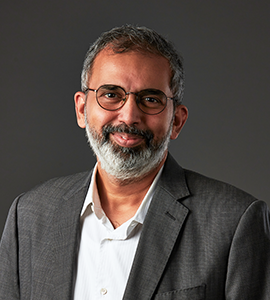 Dr. Samir Kapur
Director
Dr. Kapur has over 25 years of experience in public relations, corporate communications, public affairs, investor relations and crisis management. Dr. Kapur has two PhDs – one in International Relations & Public Affairs from University of Azteca and the other in studying Mergers & Acquisitions from Aligarh Muslim University. He leads a large team of PR professionals in Delhi catering to some of the key PR and advocacy campaigns in India. Dr. Kapur is a frequent speaker at various industry forums and a published author.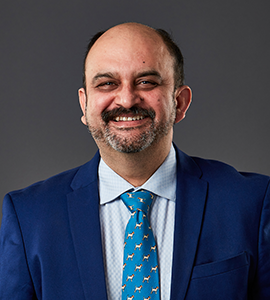 Parikshit Joshi
Senior Group Head
A journalist turned communications professional, Parikshit has a well-rounded experience of over 20 years in marketing communications, PR and journalism. He brings unmatched domain expertise in the Real Estate & Infrastructure industry and provides strategic marketing & crisis communications counsel to leading players in the sector. He has a B.Sc. in Physics and is a former journalist with PTI, India Today and Mumbai Mirror.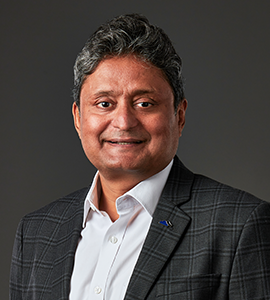 How we can help
As India's largest firm with multiple market-leading PR, crisis communication and management practices, Adfactors PR has dealt with every conceivable crisis over the last 18 years. Whether it's a crisis precipitated by regulatory action, staff indiscretions and exits or violent labour situations, data breaches, accidents and natural calamities, we mobilise expert assistance to help clients respond quickly and effectively.
Our services include preparing a company to promptly deal with all kinds of crises through crisis audits and simulations, and developing management protocols for mitigating risks. We also offer issues tracking and management services that serve to pre-empt crises in the first place.
In 2008, at the height of the economic downturn, we launched a specialist cell, Crisis 24x7™, to help clients deal with unexpected crises.
Our team of experts hail from multiple disciplines, including media relations, digital monitoring and engagement, legal, public affairs, internal communications, and investor relations.
Whether online or offline, Adfactors PR ensures our clients are equipped with the right tools and strategies to cater to their PR, reputation and crisis management needs.
To learn more, please contact business@adfactorspr.com