SECTORS
BFSI & Private Capital
In India's rapidly evolving financial services landscape, Adfactors PR continues to have a market-leading BFSI practice since 1997.
We serve over 100 financial institutions – perhaps the largest by any single firm in any one country in the world. Our work spans banks, insurance, asset management, brokerages, exchanges, private equity, NBFCs, micro finance, and start-ups.
With an average age of seven years for our retained clients, we have won a host of recognitions and excellence awards including The Holmes Report Asia-Pac Financial Consultancy of the Year for 2013 and 2015, and The Holmes Report Global Financial Consultancy of the Year for 2015.
As the BFSI sector rapidly evolves to take financial inclusion to the bottom of the pyramid, many new players such as small payment banks, small banks and innovative technology-based companies are creating a new order.
Arwa Husain
Director
A key part of Adfactors PR since 2006, Arwa is a Master's in Economics and an ex-journalist. Over the past 15 years at Adfactors PR, she is acknowledged for making rich contributions to the firm's business growth in financial services and private capital space. Her key responsibilities include providing strategic board-level counsel to her clients, building and managing key media relations at the editor, chief of bureau levels, and directing teams to achieve client's strategic goals.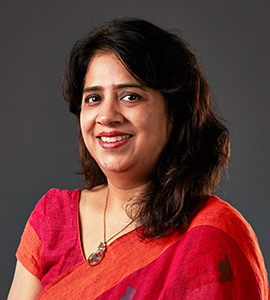 George Smith Alexander
Senior Vice President
George is an accomplished journalist with nearly two decades of experience in covering deals, investment banking, corporates, commercial banking and non-banking finance sectors. Result-oriented with a time-bound approach, George has been a mentor for teams with experience across platforms including magazines and television. At Adfactors PR, he leads the Financial Services unit that includes India's largest banks, stock exchanges, broking firms, start-ups, private equity and micro-finance institutions.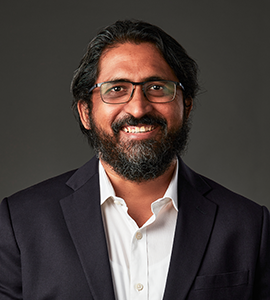 How we can help
As a firm, we are keeping pace to anticipate and serve the needs of this diverse clientele. Our differentiators are domain expertise, unmatched knowledge curve, and ability to deliver PR programmes into the farthest district and town in India.