SECTORS
Frontier Technologies
The new wave of disruptive technologies promises a more connected, safe, and green world. Frontier Technologies or Industry 4.0 will revolutionise the exchange of goods, services, and ideas.
With emerging technologies such as Artificial Intelligence, Internet of Things, robotics, machine learning, automated driving, nanotechnology, and AR/VR, our world will undergo a major facelift. We are already experiencing this shift as Billion dollar corporations are being challenged by upstarts. How we live, everything from ordering food to hailing a cab to how we spend our leisure time, has changed in the past decade, thanks to the rapidly expanding influence of technology.
While these 'Frontier Technologies' are a potent solution for major crises ailing the world, including climate change, disease and poverty, and a widening economic divide, they also pose potential challenges. There is a threat of ethical issues around privacy, transparency, identity and security in an increasingly digital world. There is a general sense of uncertainty and insecurity surrounding the expanding influence of technology in our lives.
Sandeep Ajgaonkar
Senior Vice President
Sandeep Ajgaonkar is a marketing, digital transformation & corporate communications specialist with over two decades of experience across technology, consumer, pharmaceuticals, and healthcare verticals. With his digital-first approach, Sandeep builds strategic communications campaigns that drive business growth and deliver measurable impact to the bottom line.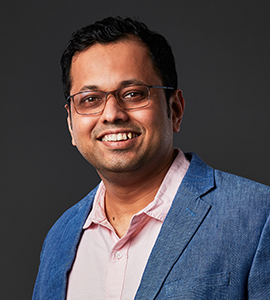 Vikram Kharvi
Senior Vice President
Marketing communications professional with a well-rounded experience of over two decades, Vikram has a demonstrated track record of planning & leading strategic communications campaigns which leave a lasting impact on the target audience across traditional and digital channels. He has worked with over 75 leading brands across 15 industry sectors.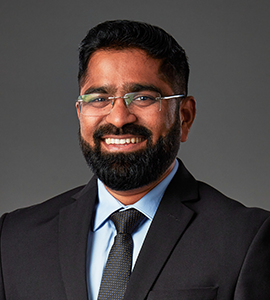 Priti Setia
Vice President
With over 17 years of experience and an innate capability for creativity, Priti has delivered successful campaigns that dimensionalizes communication strategy. She believes in action-based and purpose-led communications that help achieve the transformation that can help shape new behaviours and cultural settings. In Adfactors PR, Priti builds a Technology vertical for the geo by capitalizing on the opportunity of serving Technology led organizations with an innovative communications approach. She drives business growth for the organization by institutionalizing new offerings and services in Communications Marketing.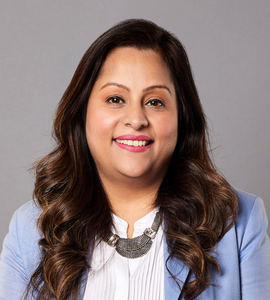 How we can help
Adfactors PR's Frontier Technologies practice supports technological enterprises and startups navigate the complex discussions, risks, and opportunities that are bound to emerge as societies and governments grapple with the fast expansion of technology.
We help pioneers in frontier technologies scale up and communicate their stories effectively to diverse audiences. Adfactors PR's extended technology practice boasts of a clientele who are part of Fortune 500 companies including technology giants such as Cisco and Tata Consultancy Services, and pioneering startups like Razorpay.
Be it the media, developers, programmers, researchers, or policy makers, we leverage our strengths and expertise to help you convey your story.
We are a diverse group of seasoned public relations practitioners, technologists, policy experts, and storytellers. Combined with our in-house team of digital practitioners and developers, we take pride in our ability to influence the influencers in the ecosystem of frontier technologies.