India attracted $2.7 billion in fintech investment in 2020, the second-highest amount ever after 2019's record $3.5 billion. The rise of Fintech as a leading industry has gained considerable attention from investors, new age tech founders and traditional financial institutions. In this digital era, fintech firms are enabling the traditional financial ecosystem to become more affordable and accessible to those who remain underserved. Fintech has brought to the fore the much desired spirit of collaboration and dynamism to the financial system in India.
As India makes its mark as a leading global innovation hub for Fintech, it attracts great interest from investors, policy makers, regulators, job seekers and other stakeholders. Firms that are not only looking to invest but also to collaborate and create with Indian Fintech innovators. With a meteoric rise in bank account openings from 35% to 80% of the population or demat account additions rising to an all-time high of 10.7 million between April 2020 and January 2021, the Indian financial services sector is now pacing with its global peers in terms of adoption.
We live in a digital era driven by innovation-led policies.
With a dedicated team of seasoned professionals in the Fintech space, Adfactors PR provides expertise on simplifying complex value propositions of Fintech firms to its stakeholders, identifying trends, shaping policy & articulating business models and counsel on issues & crisis.
Adfactors PR is an active part of the Fintech ecosystem. We have strategic MOUs with Incubators, Angel networks and government innovation hubs to connect with and grow the Fintech tribe.
Chennakeshav Shenoy
Group Head
Chennakeshav has over 15 years of experience in public relations with core competencies in understanding, managing, and anticipating client requirements. He successfully leads the communication campaigns of reputed corporations, and counsels nimbler communication mandates of consultancies and trade bodies. Chennakeshav is a great proponent of integrated communication and executes campaigns that straddle traditional PR and New Media.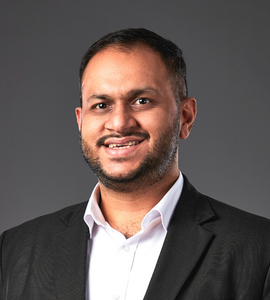 Ritika Kar
Group Head
With 15 years of experience in public relations, Ritika Kar is an adept communications professional with core expertise in fintech and technology. She has successfully driven holistic communication strategies for various MNCs and startups. At Adfactors PR, she drives external and internal communication strategies while anchoring leadership programs for renowned brands in diverse sectors, including personal finance, wealthtech, lending and digital banking. Ritika has also been recognized by PRmoment India as one of the top 30 PR professionals under the age of 30 (30under30).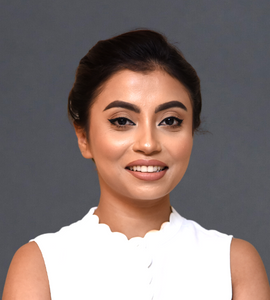 Divyata Kalhans
Group Head
With 15 years of experience in communications and brand building, Divyata Kalhans is a skilled PR professional specializing in new-age businesses. Her expertise lies in strategic media counsel, narrative building, and new business development. Divyata's focus on fintech is strengthened by her certification in FinTech and Blockchain from IIM-Calcutta, which enables her to provide organizations with compelling communication narratives that maintain reputation, strengthen consumer loyalty, and establish credibility. She has been recognized for her outstanding contributions to the industry with the e4m PR and Corp Comm 40 under 40 accolades.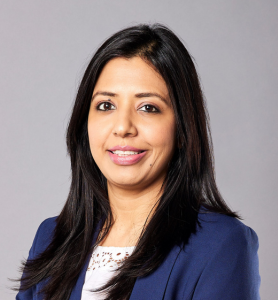 How we can help
With a dedicated team of over 75 specialists having deep domain expertise in Fintech, Adfactors PR serves a fast growing portfolio of 50+ Fintech clients. We pride ourselves on being the only PR consultancy to have Blockchain certified professionals to counsel our clients on navigating business opportunities and challenges through content and communications. We are industry leaders in launching numerous new categories and asset classes in Fintech including, P2P lending, Fraction investing in US stocks, and Fraction investing in Commercial Real Estate.
Our client portfolio includes leading brands in Digital Consumer Lending, Payments, Wealthtech, Crypto Exchanges, Rural Fintech, Fintech Technology providers, P2P lending and P2P Payments, Investment platforms, Insurtech, POS/Mobile POS providers, Neo Banking and many more. We stand ready to help you be a part of one of the world's fastest growing Fintech ecosystems.