SECTORS
Pharma & Healthcare
In a highly regulated pharmaceutical sector and a rapidly evolving healthcare landscape, Adfactors PR has built an expert-driven healthcare practice that caters to over 50 companies across India.
Our client roster includes some of the leading hospitals, pharmaceutical, diagnostic devices, and med-tech companies, besides contract research organisations (CROs) and industry associations.
With a diverse team of doctors, journalists and healthcare professionals with at least 5 years of industry experience, we combine domain knowledge, technical capability, and communications expertise to address client needs. We also take on mandates that are spread across the healthcare spectrum, collaborating in developing multi-modal approaches to complex issues that are pervasive in the healthcare industry. We specialise in building client-centric, issue-specific, and purpose-driven communications programmes.
Dr. Kailashnath Koppikar
Vice President
With an unconventional background in medicine and management, Dr Koppikar combines story-telling with a versatile understanding of business across sectors. With over 25 years of experience in media and communication, his core strength is in Pharma & Healthcare. His work in the development of strategic communication and content across media includes the written word (op-eds, authored articles, press releases, blogs, quotes, social media posts, etc.) and audio-visual communication.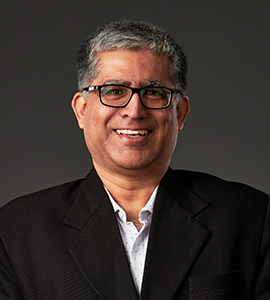 Siddhartha Kashyap
Senior Group Head
With over two decades of experience in the communications industry, he has worked in newsrooms as a journalist, public affairs specialist and strategic counsel to clients in the Pharma, Healthcare and Wellness sectors Siddhartha is based in Delhi and leads a team of PR & advocacy professionals for some of the largest Pharma and Healthcare companies globally.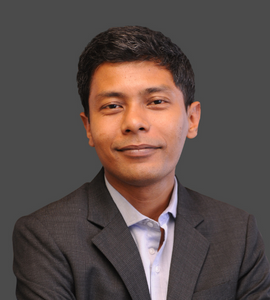 Aasiya Shaikh
Group Head
With over 16 years of experience in the communications industry, Aasiya has handled communication mandates for clients across healthcare, education, technology. Apart from media communications, she has been instrumental in strategizing and planning brand awareness for communication campaigns. Aasiya Shaikh has been associated with Adfactors for ten years as a part of the healthcare and pharma team. She enhances brand positioning through strategic media placements, sharing insights and counselling on thought leadership for industry leaders, advising and pre-empting industry movements.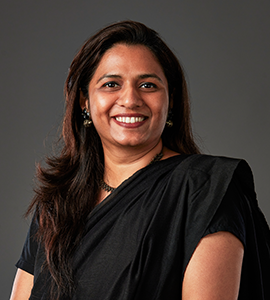 How we can help
Our broad range of Healthcare and Pharma (PR and communication) services includes straightforward media relations, tailor-made communications campaigns, and crisis communications. We have a diverse team of experts with experience in healthcare communications, media, and industry. Over the last decade, our work has spanned across areas, such as advocacy, crisis communications, Intellectual Property Rights (IPR) and patent issues, consumer education and therapy communications.