SECTORS
Consumer Communications
India's steady economic growth is transforming us into a consumer society. Thanks to average GDP growth of over 6 per cent through the last decade, we have enjoyed rising incomes across socio-economic strata. This shift is driven by a significant rise in household wealth, buoyed by the appreciation of gold, land and stocks. With higher disposable incomes complemented by a cultural shift, conspicuous consumption no longer remains taboo.
The growth isn't limited to urban spaces; as governments focus on improving social indicators, a digital revolution that aims to bring broadband connectivity to 300,000 villages is in the works. As the logistics for farm produce improve, rural India is set to become a cradle for marketers to expand their reach and influence.
At Adfactors PR, The Consumer Communications Practice serves a range of brands across the FMCG, e-commerce, consumer durables, retail and services spectrum. We serve some of the biggest names like Johnson & Johnson (consumer division), Kelloggs's, Hershey's, Mother Dairy, Bata, Snapdeal, and Kalyan Jewellers among others.
Nikhil Dey
Executive Director
With 25+ years of experience in multiple agencies and corporates, Nikhil remains exceptional in adding value to client campaigns, driving creativity and building a culture of continuous learning in the industry. He also conducts a multitude of communication courses and lectures at various esteemed institutions. Nikhil has been named among the most influential PR professionals in 2016 by PRWeek and more recently was included in the Reputation Today #Power50 and 100 most important professionals list 2019 and 2020.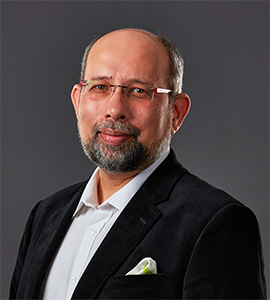 Lavang Khare
Senior Vice President
A seasoned communications professional, Lavang Khare has over two decades of experience in corporate communications, marketing communications, public relations, public affairs, crisis, and issues management. Lavang has counseled clients and as a trusted advisor, built and nurtured client relationships, and mentored teams that champion creativity. She works with clients closely to formulate integrated communication strategies and impactful campaigns. At Adfactors PR, Lavang leads dynamic and fast-paced verticals like consumer, luxury, lifestyle and hospitality.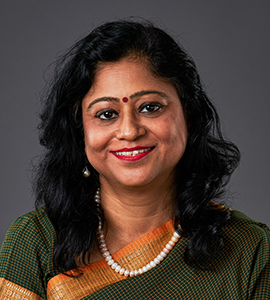 How we can help
Adfactors PR builds innovative communication programmes for our clients powered by an integrated approach to communications. With a robust foundation of research and analytics, unmatched outreach capability spanning every district of India, creative and experienced design competence, and a sharp sense of the news, we nurture our clients' growth through our expansive PR services.