India has experienced exponential growth in the emergence of digitally empowered e-commerce and startups in recent years. Adfactors PR is proud to be serving the largest portfolio of clients from this expanse of passionate entrepreneurs and businesses constituting the new economy.

We have partnered with a diverse group of inspiring young companies like Ola, Upgrad, Snapdeal, Telegram, Nykaa, MyGate, Mswipe, and Upstox, among others, to transform their businesses with our services. Our clients consist of disruptive brands set to revolutionize a range of industries, including e-commerce, logistics, personal mobility, hospitality, education, and healthcare.
Sandeep Ajgaonkar
Senior Vice President
Sandeep Ajgaonkar is a marketing, digital transformation & corporate communications specialist with over two decades of experience across technology, consumer, pharmaceuticals, and healthcare verticals. With his digital-first approach, Sandeep builds strategic communications campaigns that drive business growth and deliver measurable impact to the bottom line.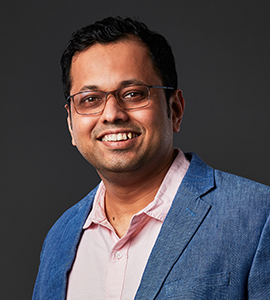 S Roy Kandpal
Senior Vice President
Roy has worked across a gamut of corporate communications framework: corporate reputation, brand communication, issues management, thought leadership, etc. His current responsibilities include regional growth and planning/execution of public relation campaigns for his clients. Roy has two decades of experience. Within issues management, he has worked on crisis preparedness, change management, country exit/entry communication plan, M&A communication, customer issues, labour problems, passenger & accident-related issues, etc.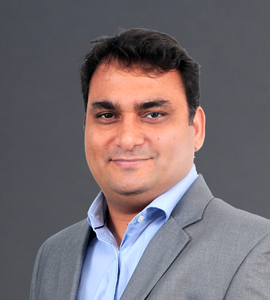 Vikram Kharvi
Senior Vice President
Marketing communications professional with a well-rounded experience of over two decades, Vikram has a demonstrated track record of planning & leading strategic communications campaigns which leave a lasting impact on the target audience across traditional and digital channels. He has worked with over 75 leading brands across 15 industry sectors.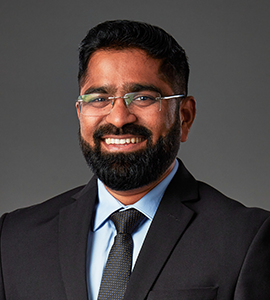 How we can help
Adfactors PR's Frontier Technologies practice supports technological enterprises and startups navigate the complex discussions, risks, and opportunities that are bound to emerge as societies and governments grapple with the fast expansion of technology.
We help pioneers in frontier technologies scale up and communicate their stories effectively to diverse audiences. Adfactors PR's extended technology practice boasts of a clientele who are part of Fortune 500 companies including technology giants such as Cisco and Tata Consultancy Services, and pioneering startups like Razorpay.
Be it the media, developers, programmers, researchers, or policy makers, we leverage our strengths and expertise to help you convey your story.
We are a diverse group of seasoned public relations practitioners, technologists, policy experts, and storytellers. Combined with our in-house team of digital practitioners and developers, we take pride in our ability to influence the influencers in the ecosystem of frontier technologies.