Adfactors PR perhaps now serves the largest portfolio of clients from the new economy - digitally-empowered e-commerce and startups.
Partnering with a diverse portfolio of inspiring young companies, including Ola, UpGrad, Snapdeal, Telegram, Nykaa, MyGate, Mswipe and Upstox among others, our clients comprise disruptive brands engaged in e-commerce, logistics, personal mobility, hospitality, education and healthcare.
The strategic orientation of our work addresses the business priorities and compulsions of young entrepreneurs and private equity firms in their quest for scaling up businesses and mitigating risks.
S Roy Kandpal
Senior Vice President
Roy has worked across a gamut of corporate communications framework: corporate reputation, brand communication, issues management, thought leadership, etc. His current responsibilities include regional growth and planning/execution of public relation campaigns for his clients. Roy has two decades of experience. Within issues management, he has worked on crisis preparedness, change management, country exit/entry communication plan, M&A communication, customer issues, labour problems, passenger & accident-related issues, etc.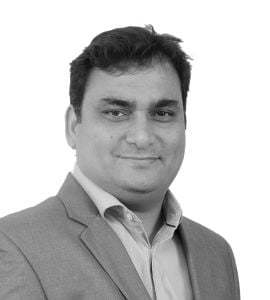 Rahul Jain
Vice President
Marketing communications, and stakeholder engagement specialist with over 17 years of experience, Rahul Jain, possess competencies that include planning and executing turnkey integrated marketing, communications and public relations programs. He specializes in stakeholder engagement, public relations, experiential marketing and digital media. He has widespread knowledge in ideating and developing overall communications campaign for corporate through brand building, corporate PR, digital PR, corporate events and web management. His current set of portfolio includes clients from Traditional BFSI, and new-economy sectors like Fintech, Wealth-tech, Edtech, Insurtech, Digital Payments, Blockchain and Crypto exchange. Rahul has been a PR mentor for ecosystem networks like Startup India, Inflection Point Ventures, SME Accelerator Network, and SPTBI Incubators among others. He has been featured in the list of '40 under 40 PR and Communications Professionals" by Exchange4media in 2019.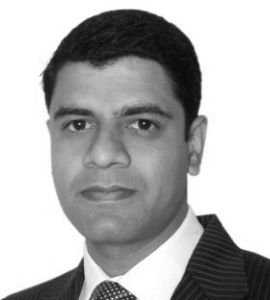 Vikram Kharvi
Vice President
Marketing communications professional with a well-rounded experience of over two decades, Vikram has a demonstrated track record of planning & leading strategic communications campaigns which leave a lasting impact on the target audience across traditional and digital channels. He has worked with over 75 leading brands across 15 industry sectors.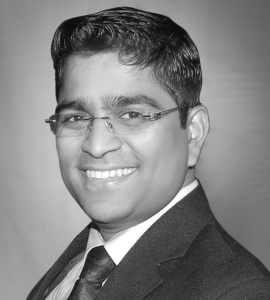 How we can help
We offer integrated solutions to high-growth industries that are on the cutting edge of technology, spanning the digital and traditional. Our clients benefit from our understanding of 'the business of business, strategic counsel, national outreach capabilities, stakeholder engagement competence and the ability to work with influencers – both online and offline.
Given our strength in capital market communications and advocacy, we work with our clients through their journey from establishing their companies to their eventual listings in the capital market.