Sectors
Government & Public Sector
The 2014 general elections saw one of the most successful PR campaigns at work - Prime Minister Narendra Modi's election campaign. Wide scale engagement, segmented messaging, analytics, intelligent use of technology and digital platforms resulted in a landslide victory – ending an era of coalition governments.
Today, the governments and politicians in India are keen on adopting development communications strategies to fasten the socio-economic growth of the country. Creative communication is driving social change at scale, right from financial inclusion to health, and from education to women empowerment and skill development.
Adfactors PR deeply values innovation and technology, and in light of this dynamic shift, we launched a dedicated Services-to-Government practice in 2014. Over the last two years, we have partnered with multiple departments and state governments to develop and implement programmes for promoting investments, furthering social change, and marketing the Indian states as attractive tourist destinations.
Amit Kumar Pandey
Vice President
Amit has a distinguished career of close to two decades in conceiving & implementing strategies in the Government and Private sector, with the broader objectives of Socio-Economic Development, Public Policy, Performance Improvement, Strategic Communications, Reputation & Crisis Management. Having led and worked with diverse teams across India and other countries, he brings a strong knowledge of the political, geopolitical, socio-economic, and business landscape. Amit is a PhD Fellow (Policy & Strategic Management) from IIM Raipur with an MBA (Operations & Finance) from IIM Kozhikode. He is also a Policy Fellow (Artificial Intelligence & Govt.) of Institute for Policy Research, University of Bath, UK.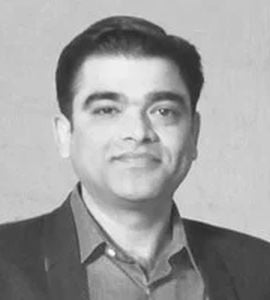 How we can help
We serve our clients with an integrated suite of services, including reputation management, leadership profiling, media relations, digital communications, grassroots outreach programmes as well as creative and large scale experiential events.